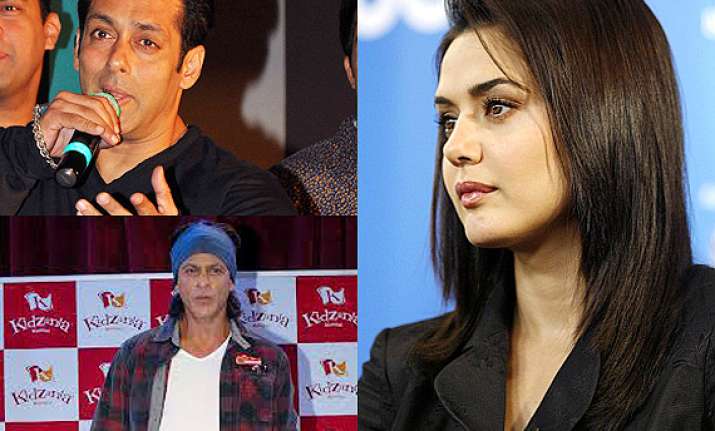 New Delhi: Preity Zinta who has been facing tough time in her personal life didn't get much support from her friends from Bollywood.
The actress has filed a case of molestation against her ex-beau Ness Wadia. The case is getting uglier with the constant allegations and reactions.
While Preity's fans are constantly supporting her, her film industry friends are tight lipped on the issue. All three Khans, Salman, Shah Rukh and Saif are Preity's close friends, have opened about the issue.
Preity, who's going through a difficult time as no one from the film fraternity has come out in support of the actress, hasn't found any support in so-called best friend, Salman Khan.
At the launch of 'Kick' trailer, Salman denied on commenting on the issue saying that this is not the right place to talk about.
On the other hand Shah Rukh Khan at another event showed some concern towards the actress. He said, "It's a personal issue. It's an issue she has brought up and I assume it will be dealt legally. As a friend of hers, I will just talk to her."
 Bollywood star and Preity Zinta and Ness Wadia's mutual friend, Saif Ali Khan, also spoke out about the incident. "I am friends with both. I went to school with Ness and from what I know of him he is a wonderful gentleman. I am sad this has happened. I hope things are sorted out between them." He added, "Both are my friends. I want both of them to be happy."
Let's hope that truth prevails.