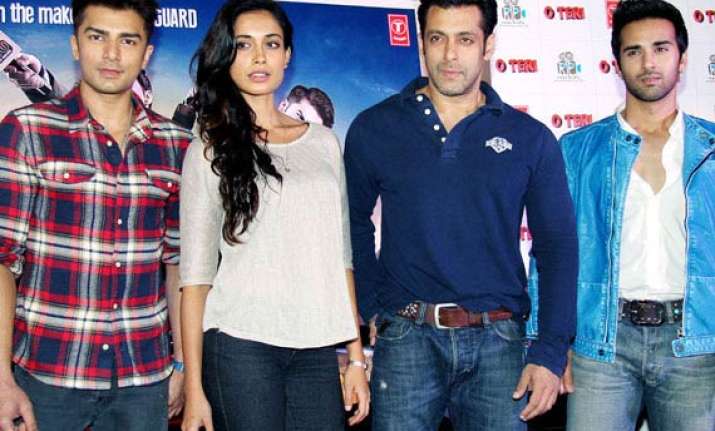 Salman Khan is well known for his generosity in Bollywood and when it comes to helping family and friends he is no where behind.
This time Salman Khan went all out to promote his brother-in-law Atul Agnihotri's upcoming film 'O Teri'.  'Dabangg' Khan has more than 6 million followers on the social networking site, Twitter.  Salman knows that anything which he will post will be seen by millions of people.
Salman has a really big fan following and for his fans Salman word are like law. 'O Teri this Friday the 28th', salman tweeted.
'O Teri' is Atul Agnihotri 's directorial venture which stars Pulkit Samrat and newcomer Bilal Amrohi and it is going to hit theaters this weekend. Few days back Salman posted a couple of pictures with Pulkit Samart to create the buzz.
Not only 'O Teri' but few days back Salman had promoted Subhash Ghai film 'Kaanchi' by tweeting and informing his fans about the film.