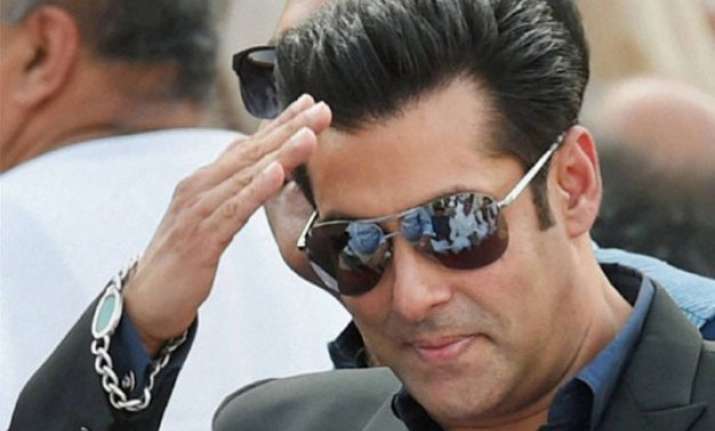 New Delhi: Salman Khan today expressed his gratitude towards Fakhr-e-Alam, Chairman of Pakistan censor board for clearing his upcoming flick Bajrangi Bhaijaan for release in the Islamic state.
The actor took it to Twitter to thank Alam for his positive attitude towards the movie revolving around India and Pakistan.
"Thanku Pakistan censor board for your generosity," Salman Khan tweeted.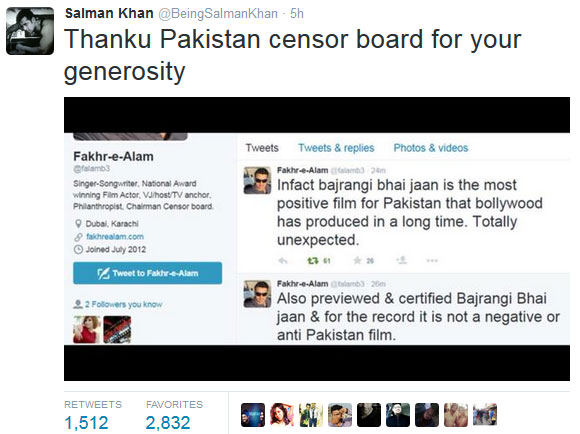 Fakhr-e-Alam, on July 13, had tweeted that Bajrangi Bhaijaan is a positive movie for Pakistan made by India in a long time.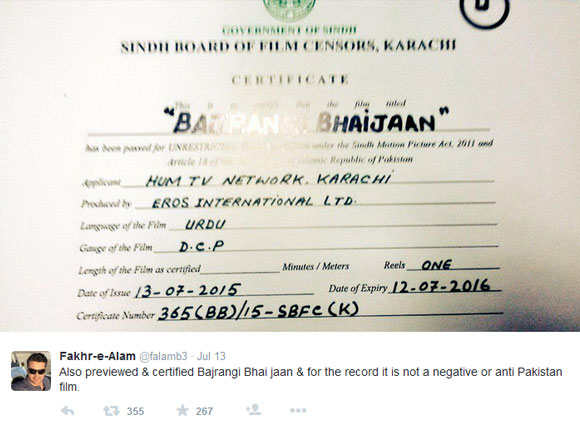 Prior to censor board clearance, Islamabad High Court also dismissed a petition seeking directions to stop the screening of the film.
Earlier, Salman Khan's fans in Pakistan were distressed with the news of Bajrangi Bhaijaan not releasing in their country.
However,  now with censor boards in both Islamabad and Karachi clearing the movie, the Eid celebrations in Pakistan would be twice fold.