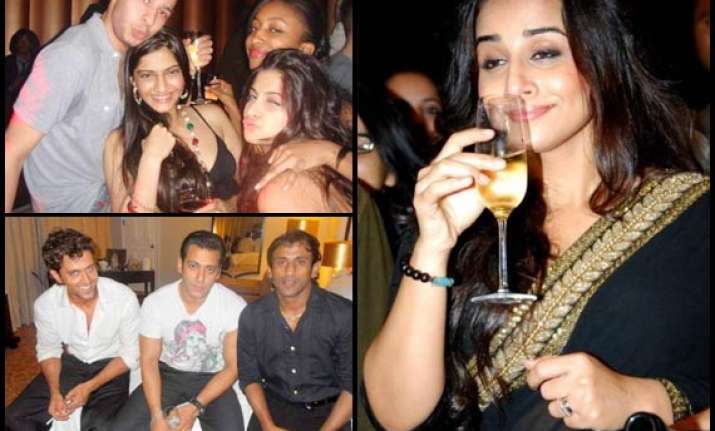 Amid all the dazzle and glamour of the Indian film industry, what also lie are the untouched paradigms of our B'town stars. As it is said, there is a lot behind the curtain of Bollywood.
The gleaming night life that intrigues the celebs, their ways of getting out of the hustle-bustle of their working schedules-every other thing speaks volume for the kind of life our stars live. One can never escape the high profile life that these stars adhere to even if they do not want.
Late night parties, excessive drinking-smoking, posing-clicking-frolicking, celebs have their own paths to reach the ultimate level of ecstasy.
From Salman, Shah Rukh to Vidya and Sonam, take a look at the celebs who are time and again spotted going over the board while getting drunk.