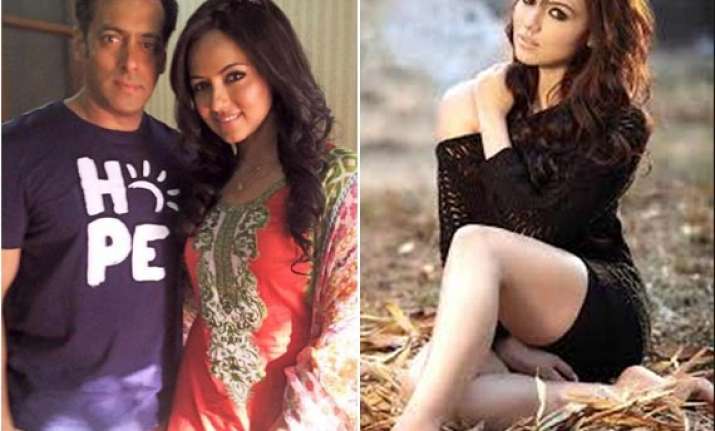 Mumbai, May 25: Bollywood superstar Salman Khan has questioned why his co-star Sana Khan would try to kidnap a 15-year-old girl in Navi Mumbai.
Sana Khan is presently underground evading arrest, after Navi Mumbai police filed a case against her and her cousin for trying to kidnap a minor girl.
Salman Khand tweeted today:  "Poor sana,so sad. 1st let her b cm famous then try n get sm publicity from her. This is the problem chappo any thing galat bhi ho toh."
He also tweeted:  "Y wld a girl kidnap a 15 year old? Fr money? To get her married, At 4pm in a populated area.investigate the complainants. Kamaal hai yaar."
Salman tweeted:  "Obviously must b scared n running around n hiding , they hv a arrest warrant on her , 5 dharas , jail is not big boss's house dude .SAD."
"Obviously those people must have sm ulterior motives. worked vit her on bigg boss, u hv seen her fr 3months every day wat do u think," added Salman.