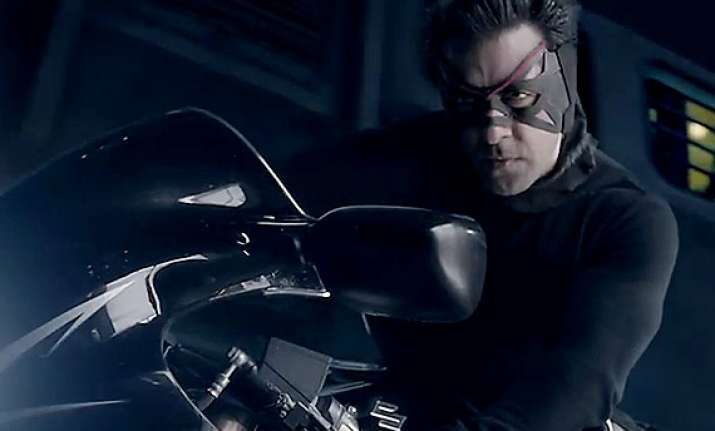 New Delhi: Salman Khan is all set to spill his magic with his one of the most anticipated film, 'Kick.'
With the poster of the film recently got out, the trailer starring Salman himself has got revealed a few moments ago.
After seeing the trailer, we can say that Salman is back with his action avatar. The actor will be playing the character name 'devil' but is not actually devil. The trailer gives you the hint that the film will be the perfect blend of action, romance and mystery.
The promo of Salman Khan's '
Kick
' is one of the most well packaged and sleekly edited showing the gist of the movie. While Randeep Hooda is back with his cop's character, Nawazuddin Siddiqui is playing the evil side.
Though the trailer looks amazing, the first thought that comes to your mind after looking at the trailer is Hrithik Roshan's 'Krrish' and 'Dhoom' series.
No doubt Salman's classy action and sexy beards is overruling both the movies but you can find great resemblances.
The female lead Jacqueline is adding the perfect notch of glamour in the trailer with her prettiest avatar ever.
It is said that
Salman Khan's
character in the movie is totally devilish; the trailer reveals that Salman will be playing bad for the good.
With the heavy dialogues and actions, it is assumed that 'Kick' will be breaking all the box office records this year.
Watch the trailer here!
The directional debut of producer Sajid Nadiadwala, 'Kick' is the remake of the 2009 Telugu blockbuster with the same name and will hit the screens on Eid this year.
No doubt 'Kick' is 'Edi' for Salman's fan on the occasion of Eid.