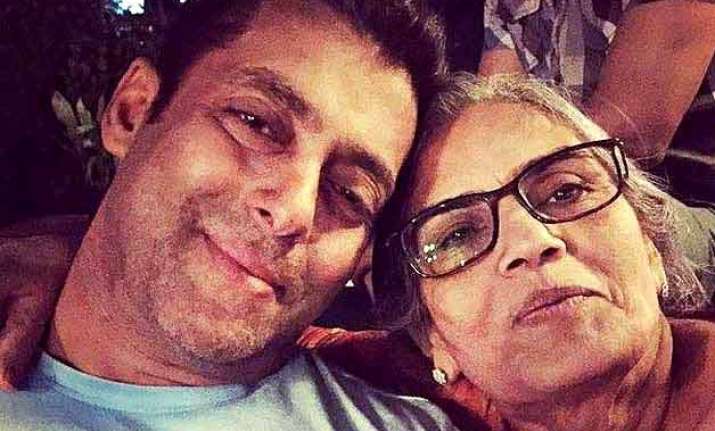 Salman Khan with mother Salma Khan
New Delhi
: Salman Khan's bond with his family and especially with his mother seemed evident all these crucial days. While the superstar kept battling for his freedom,the entire Khan-daan remained on his side hoping for the best.
With the actor preparing himself for the worst after being convicted in the hit-and-run case, all that was haunting him was the ill health of his mother Salman Khan.
Salman Khan has undoubtedly been very close to his mother. And as the entire world celebrates Mother's Day today, here follows 10 best pic of Salman Khan with his mother.
These pics are enough to prove you that the stringent and macho Salman is all his mama's boy at heart. Check out!