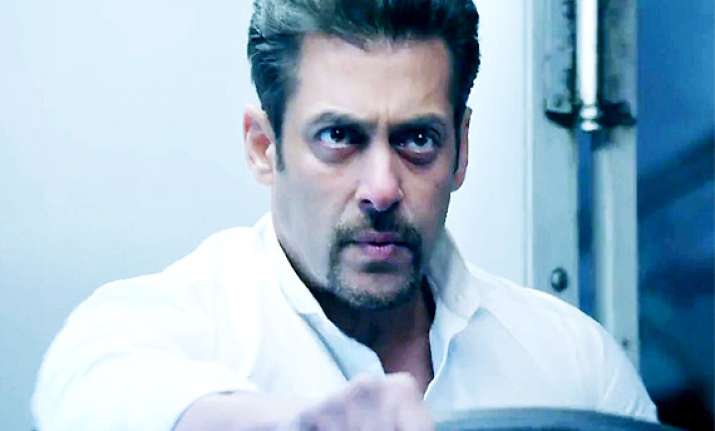 New Delhi: Kick has now become synonym with Salman Khan. And why not, the movie defines each colour and emotion of the actor in a much gripping way.
While Salman seems to be proving that he is ahead all when it comes to spill grandeur on screen, he also successfully shows his versatility as an actor in #Kick.
Those of you, who have seen Kick, would agree that Salman has delivered everything from power-packed action, romance to full comedy and heart full emotions with his performance in Kick.
Though nothing else comes visible when Salman is there on screen, Kick has undoubtedly rendered him as a man who has learned a lot from his experience in Bollywood.
Going by all the facts and his performances so far on the screen, Salman was never an actor to play characters full of emotions. None of his audience can justify him in a character where he makes a huge hue and cry about the things. 'Being Salman' has always been about being rigid, macho and fearless.
But Kick seems to be adding new carvings to Salman's existing persona. Salman is no doubt rigid, rusty and intrepid in the film, but he is also soft hearted and way too emotional.
Such a brisk persona he carries in the film that nothing emerges as a winner but his caring-fragile side at the end.
And for all you fans who haven't watched Kick yet, here's a revelation that Salman can be seen crying in the film. Not once but twice!
And while we are not on to answer the entire how-why questions associated with the above revealed statement, we can surely tell that the actor raises all the emotions in you when he does so. Yes, you'll feel moved with the gamut of emotions that he displays splendidly.
Red big eyes full of rage and yet they are pouring, Salman sets a vivacious image of himself as his performances touches you to the core in Kick.
Not for his action, romance or comedy, go watch Kick to see a marvelous emotional Salman Khan!