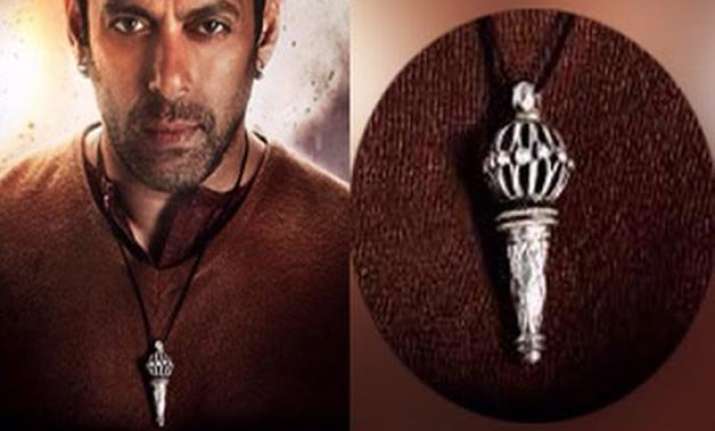 New Delhi: A pendant, which is the same as worn by actor Salman Khan in his forthcoming release "Bajrangi Bhaijaan", has turned out to be a bestseller online.
The official "Bajrangi Bhaijaan" silver pendant went on sale on Amazon.in and jumped to the number one bestseller position within a day of being live.
"Much to our delight, Bollywood actor Salman Khan's 'Bajrangi Bhaijaan' pendant became one of the bestselling products on day one of its launch on Amazon.in. More than 50 percent of the orders came from outside of top eight cities (in India), which highlights how consumers from smaller markets are able to enjoy Amazon.in's fast and reliable delivery experience," an Amazon India spokesperson said in a statement.
ALSO READ: Want a Bajrangi Bhaijaan pendant? Here's how you can get it!
The orders mostly came in from metro cities such as Mumbai, Bangalore, Pune, Delhi, Hyderabad and Kolkata. As much as 64 percent of the sales happened via mobile (app and browser), 34 percent on computers and two percent from tablets.
Kabir Khan's "Bajrangi Bhaijaan", which also stars Kareena Kapoor Khan and Nawazuddin Siddiqui, is a story about a man discovering love during a journey from India to Pakistan as he takes a dumb and mute girl back to her country. The film will hit the screens on Friday.