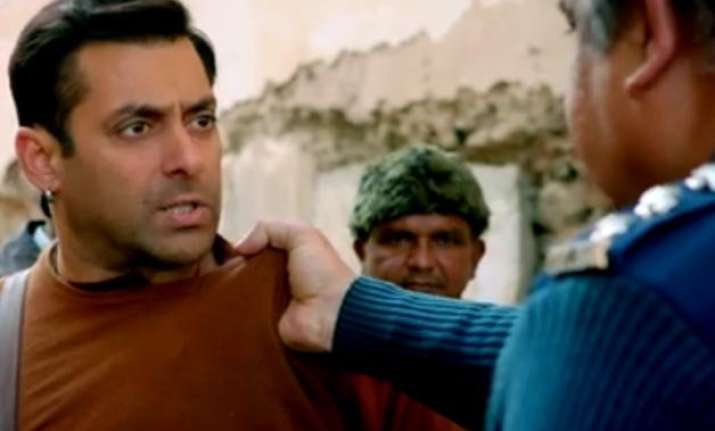 Salman Khan is one star that is not born to faze and it's proved with his ultimate fan following. The latest to add in his popularity is his killer Bajrangi Bhaijaan dialogues that will not only entertain you but will keep you hooked till the end of the film.
After a dramatic 3-day real life sequence of hit and run case in Salman Khan's life in the first half of this year, his fans were eagerly awaiting for his next blockbuster release.  After the trial, he is back, that too with a bang with his upcoming flick 'Bajrangi Bhaijaan' all set to hit the theatres on July 18 on the occasion of 'Eid'.
The film seems to contain all the masala of a hit commercial movie. From the leading star cast, to a religious angle, to India-Pakistan spat, high-beat songs and involvement of a child actor, it has everything to attract you to theatres.
On the other hand, Khan is not leaving any stone unturned when it comes to the promoting the film. From releasing teaser, songs and trailer on his Twitter account, Salman Khan has done everything to create buzz around his film.
After releasing the trailer and two hit songs, Pawan Kumar Chaturvedi aka Salman is now giving us the taste of some of the hit dialogues of the film as well. No doubt, one should look forward to similar ones in the rest of the movie also which will continue to remain in the minds of the audience even after the films gets down from the theatres.
Some of the most famous ones which you will surely remember are –
While there is one more (towards the end of this trailer) which is again a not-to-miss one –