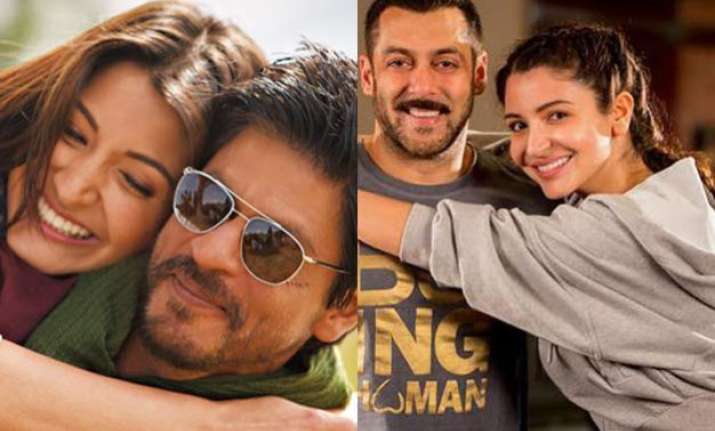 New Delhi: After months of speculations surrounding the leading lady of superstar Salman Khan's 'Sultan', Anuskhka Sharma was finalised to play the leading actress. Directed by Ali Abbas Zafar, the movie narrates the life of a wrestler.
Salman Khan wanted to make this movie perfect which is why he and makers went through a lot of brainstorming before finalising a heroine. In fact, the movie went on floors without an actress.
This brings to a question. What did the makers of the movie see in Anushka that she won the chance to star opposite India's most bankable superstar? There were names like Parineeti Chopra and Kriti Sanon too in talks, so how come Anushka got the role; especially when a few months ago she had tweeted about not being a part of 'Sultan'.
Well, seems the makers were impressed by her athletic nature. According to media reports, Anushka understands the language and mannerisms so it will be easy for her to gulp the character.
It should also be noted that in the Yash Chopra directorial, 'Jab Tak Hai Jaan' (JTHJ), Anushka had played the role of sporty girl Akira. She was seen hanging through ropes, riding bullet and diving in ice cold water. For all it seems, maybe this was why Ali thought Anushka would be perfect for the role.
With this movie in her kitty, Anushka has achieved the milestone of working with the Khan trio. She has already worked with Shah Rukh and Aamir Khan in 'JTHJ' and 'PK' respectively, now she will be Salman's heroine too.
Let us see how this turns out to be for her.