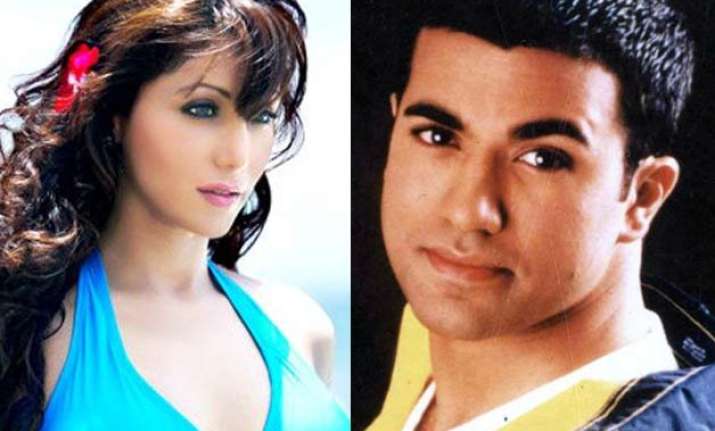 "Sometime after the incident, one day when I woke up, Kamaal Khan was not there. He vanished "overnight" mysteriously. I don't know about his whereabouts, I don't know where he is", says Shilpi Sharma, live-in-partner of singer-actor Kamaal Khan who was in the rear seat of the car which Salman Khan was driving when it overran those sleeping on the pavement.
After the 2002 incident, the singer-actor (Kamaal Khan) did admit this to the police once that Salman was driving the car. However, during the recent trial of the case, he was not summoned. Surprisingly, nobody knew where Kamaal was – the key witness who could have split the reality wide open.
READ: 'Salman was driving the car': Kamaal told Mumbai police in the 2002 hit and run case
Shilpi, while giving an interview to a daily Navbharat Times, said that she does not keep track of the latest developments of the case. The only thing that she wishes is that "everyone associated with the case (to) be happy and get justice".
Kamaal and Shilpi met two years after the incident in 2004, while both of them debuted in Sunny Deol-starrer 'Jo Bole So Nihaal'. After dating for two years, both of them moved in together in the Oshiwara Apartment of Kamaal Khan in 2006. The actor was a well-known singer at that time and 'Jo Bole…' was his acting sprint.
Shilpi says that Kamaal vanished mysteriously in 2008. She said that the flat in which they were living together was also sold. She came to know about this through the property agent involved in selling of the flat.
Kamaal never contacted her thereafter. Though, she told that he was very upset with the unfortunate occurrence and felt uncomfortable whenever she raised the topic. "Whenever I used to talk about the case, he used to get annoyed. Hence, I never talked about the case", said Shilpi who was in a shock for years after Kamaal's sudden disappearance.
The lady was last seen in a short sequence in Kareena Kapoor Khan-starrer 'Heroine'. After that, as told by her, she was occupied in remixing popular numbers like Baby Doll, Chitiya Kalaiyaan and the most recent Sunny Leone-starrer Kuch Kuch Locha Hai.
ALSO READ: Kuch Kuch Locha Hai movie review: Sunny Leone-Ram Kapoor seem tasteless, avoid please!
The reopening of the case has marked a comeback for Sharma also as she has been offered some performance-oriented roles recently which she is keenly exploring.