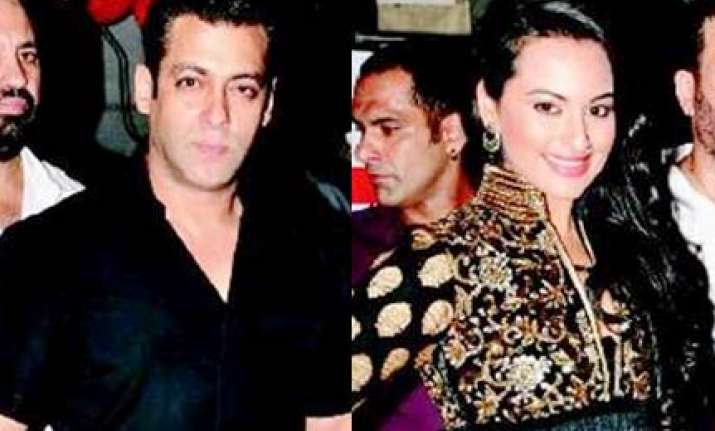 While all of Salman Khan's leading ladies from Katrina Kaif to Amisha Patel have agreed to walk the ramp for his Being Human pageant on October 9,  Sonakshi Sinha will give it a miss.
The Dabangg co-star will not walk the ramp for Salman's event because Salman forbade her from doing so.  
The little fall on the ramp in Bangalore last weekend has not dampened Sonakshi's spirits. Instead, Salman, who is known to be very protective of her, feels she should just stay away from the ramp altogether for a while.  
Interestingly, Sonakshi's dad Shatrughan Sinha is absolutely in agreement with Salman on this decision. 
Says a source close to Sallu, "Sonakshi was very keen to be part of the pageant. Considering all of Salman's co-stars are participating she certainly didn't want to be left out. And she is in no way discouraged by what happened in Bangalore last week. But Salman is slightly superstitious about such things. He suggested Sonakshi stay away from the ramp for a while."  
Sonakshi's family members also feel that her stardom has caused a lot of envy.
"Kissiki nazar na lag jaye," says someone very close to the actress.  
Confirming that she is not part of Salman's event, Sonakshi says, "I've been supporting Being Human from behind the scenes. I'll just be a part of the audience. Let me enjoy the show this time."