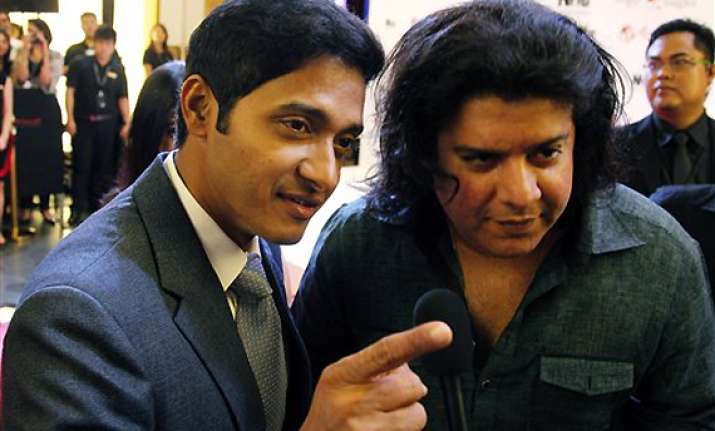 Singapore, Apr 4:
Bollywood director Sajid Khan admits he ignores the critics when making his movies. "I just kept one person in mind while making this film- the audience, not the critics, and not anybody else," he said at an event before the "Housefull 2 - The Dirty Dozen" premiere.
"I have to make sure the audience has a great time."
"Housefull 2 - The Dirty Dozen" had its world premiere at the Resorts World Sentosa in Singapore.
Its successful predecessor, "Housefull," was released in 2010.
This installment sees a completely new storyline, new characters and a cast of Bollywood stalwarts including Rishi Kapoor, Akshay Kumar, John Abraham, Jacqueline Fernandez and Asin.
It's the tale of four fathers, four daughters and four prospective sons-in-law - all of whom want to partake in the riches they hope will come with marriage.