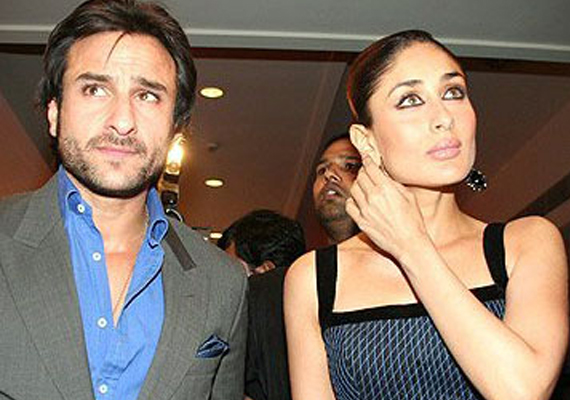 Mumbai, Feb 24: Actor Saif Ali Khan, who is gearing up for the release of his spy thriller, 'Agent Vinod' says to watch his girlfriend and leading lady Kareena Kapoor perform a 'mujra' would be fresh and exciting.

Kareena, who is paired opposite beau Saif in the forthcoming film, has performed a 'mujra' for the first time.  The song, 'Dil Mera Muft Ka' is choreographed by veteran Saroj Khan.

"When we were writing and discussing we all thought a Mujra would be a good idea because it might seem little fresh as compared to films that were being made of that kind time. And also to see Kareena doing a performance like that would be exciting. So, we kept all those things that would be interesting to watch and if people appreciate it we feel we will have achieved what we want," Saif told reporters here yesterday at an event.

Saif also feels that the film, directed by Sriram Raghavan has a mix of old and new style and it has been treated differently.

"At one point of a time in the film when action comes to Pakistan...a raw agent going there seems like entering into lion den's so there is an exciting part, there is a wedding that is on. While a lot of it is new, there is a good old fashion of 70s Hindi film towards the climax of the film and that has a lovely Hindi film song in it. I feel the film has different directorial styles, I love the way the movie is made," he said.