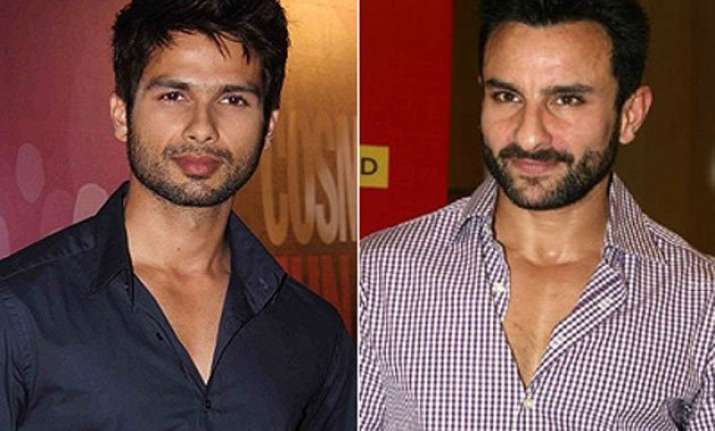 Mumbai: This is beyond imagination – no cold war but words of appreciation by a woman's husband for her ex-boyfriend. Yes, it did happen recently on the sets of Jhalak Dikhlaa Jaa Reloaded when Saif Ali Khan and Katrina Kaif came to promote their upcoming film 'Phantom'.
As you know, Saif Ali Khan is actress Kareena Kapoor's husband while Shahid Kapoor, one of the judges of the reality show, was her boyfriend for a good three years. So it was believed that there would be some cold stares or no discussion at all between the ex and the current.
However, what happened was totally unexpected. We saw both Saif and the newly-wed Shahid behave so well with each other. In fact, to everyone's surprise, both of them shared a good chemistry with each other and were seen to be comfortable in each other's presence. They not only enjoyed the show together but even made it memorable by clicking the below-given selfie along with Katrina Kaif.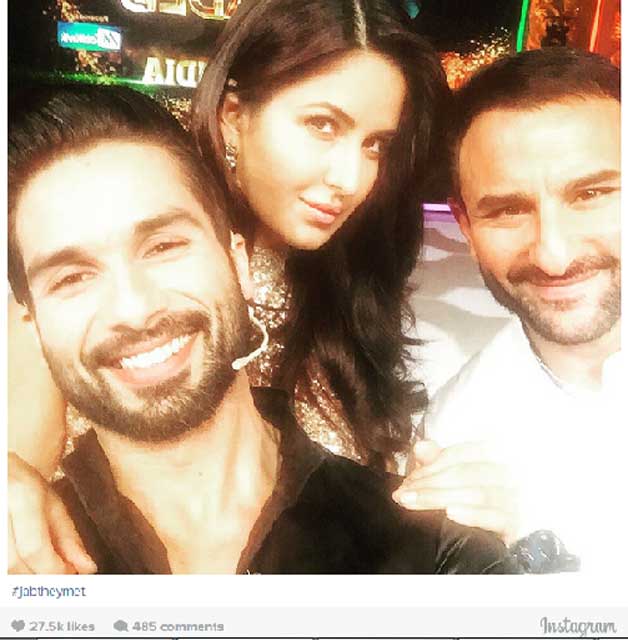 It did not end here. Saif said in an interview, "I am looking forward to working with Shahid in Rangoon and he seems like a very nice guy. It's not the first time that I met him on Jhalak Dikhhla Jaa Reloaded a few days back. I know him from a long time."
Both of them will be seen together in Vishal Bhardwaj's film 'Rangoon'.