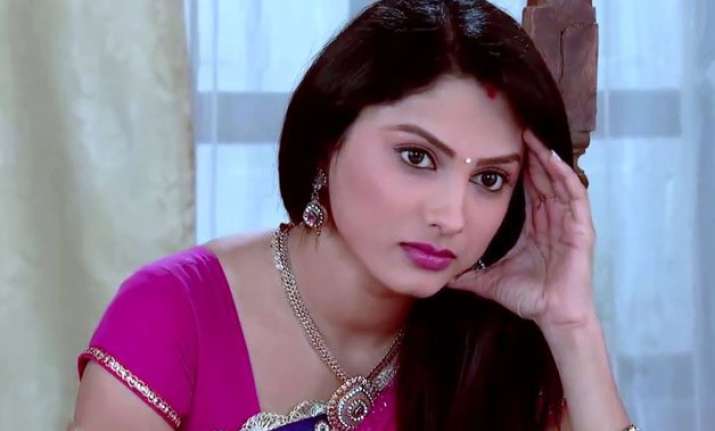 New Delhi: Rashi (Rucha Hasabnis) of TV serial Saath Nibhaana Saathiya is really terrified by something nowadays.
But what is making her so scared? Has anyone threatened her?

Saas Bahu Suspense is here to disclose the secret behind Rashi's fear.

Actually, she has become the target of Gaura Masi. Rashi lands up in Gaura Masi's room where she sees something she shouldn't have.

When Gaura Masi gets to know about it, she seemingly tries to pacify Rashi with some sugary talk.

However, Masi is instead scaring the innocent Rashi with ghost stories. She is doing this to stop Rashi from telling the secret to Gopi bahu or father Jigar.  

But what does Rashi see that makes Gaura Masi so distressed?   
Actually, Rashi sees a suspicious trunk in the room. Now what is the suspense behind this trunk?

Saas Bahu Suspense will reveal the secret to you very soon.