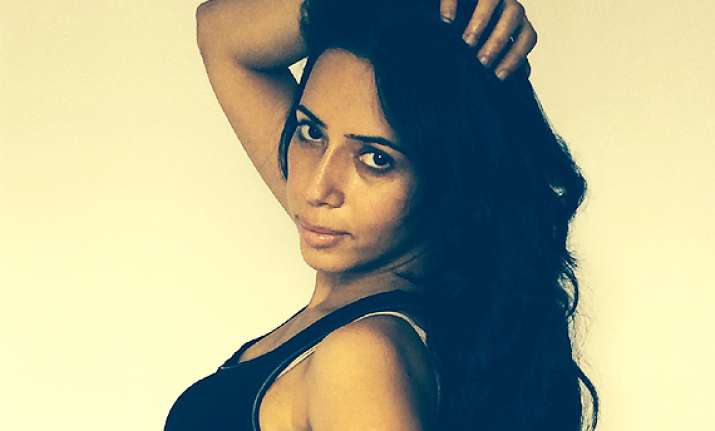 New Delhi: Rozlyn Khan's sex racket case has got a new turn now. It's not that long when we reported about an online sex racket being faked by the name of the model.
All the 6 accused were arrested after Rozlyn made a police complaint and now the hot model seeks justice as all the accused have been granted bail.
Rozlyn garnered limelight when she was deemed to be the first model to have a web comic character Savitha Bhabhi sketched on her. Then she also has stripped nude for Indian skipper, M.S. Dhoni.
While the lady has worked in many TV commercials, her  enviable seductive stints have always remained the core of attraction.
In the sex racket case, Rozlyn is upset with the latest proceedings and want support to get justice.
 "I expect justice from the court of law, my news was pushed to media including my picture in the news paper by police, and its high time now.....I have been tortured for 4 to 5 months, was given false hopes and promises by this officer. My patience has been tested..There is a limit to everything. I am going to use social media to reach out to the public and want justice for myself and punishment to all people involved in it including police officers,' said the model.
According to Rozlyn, the police has even tempered with the evidences presented against the accused. In her latest statement, she said, "I recently appeared in the court and came to know that police played with the evidence, even the judge is not in my favour."
Rozlyn Khan's look alike was caught making the use of her resemblance to the model for operating a sex racket in Mumbai. A lot of hue and cry was built over by the model over the issue and now she wants the legal proceedings in the case to be fair and in the direction of granting her the desired justice.