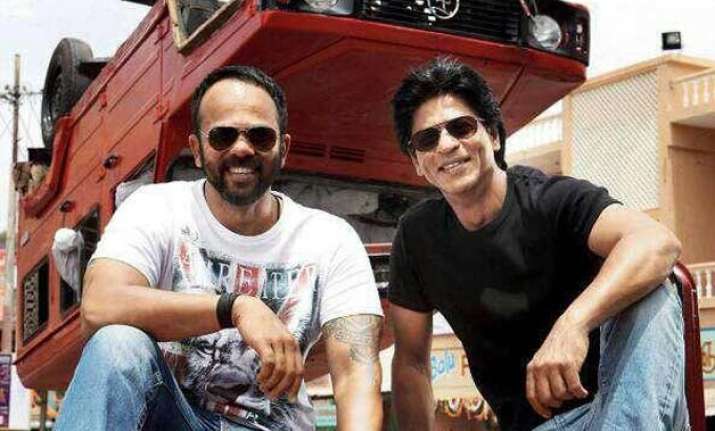 New Delhi: Now that's called a multi-starrer flick. 17 actors will be joining in Rohit Shetty's untitled project, which is set to hit the theatres during Christmas this year. And while we already know king Khan Shah Rukh will play the lead role in the flick, guesses are on who will be other seventeen actors. 
Shah Rukh Khan in an interview to a leading daily DNA assured that all the 17 actors won't be amalgamating in one single song like 'Om Shanti Om', in fact they will have different timings. 
"The only thing we are keeping under the wraps is the title of the film, which will have 17 actors in all", actor was quoted as saying.
The 'Happy New Year' star also refused to reveal the list of actors and mentioned that the documentation process with them is on and until it is done, it won't be right to talk about the casting. 
"Till everyone has signed on the dotted line yet, it's not prudent to talk about the casting. I am old-school that way, maybe. I believe in documents and the paperwork to happen first. It needs to be signed first before we talk about it. We should not announce it just because we had a talk about it with certain people and are keen to have them on board," he added.
Kajol, Varun Dhawan and Kriti Sanon are already part of this Rohit Shetty's directorial action-drama. Shah Rukh Khan also confirmed that the shooting of the flick will commence from March 4th and the entire remaining cast will join the team by March 20th this year.