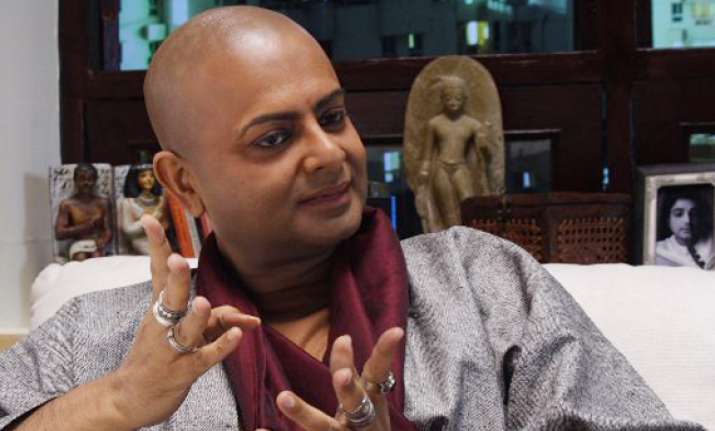 New Delhi, Dec 15: Acclaimed Bengali filmmaker Rituparno Ghosh's love for cross-dressing and make-up has left him with an eye infection.

The 48-year-old director, who turned actor with the film 'Arekti Premer Golpo', is known to have a penchant for jewellery and make-up.

But his liking for eye make-up has landed him with an infected eye.

"Was suffering from a strange itching, irritation in the left eye for the last few weeks and was trying to ease it with gallons of I-tone. Nothing seemed to work. Saw an optician today. It's an infection due to accumulated eye make-up at both corners (inside) of my eyes. Under medication to help cleanse eyes," Ghosh wrote on Twitter.

The multiple National award winning director, who has films like 'Chokher Bali', 'Antarmahal, 'Shob Charitro Kalponik' and 'Abohoman' under his belt, also gave a piece of advice for his friends and fans.

"Anybody more or less obsessed than me with eye make-up, please take care to cleanse eye corners properly," he tweeted.