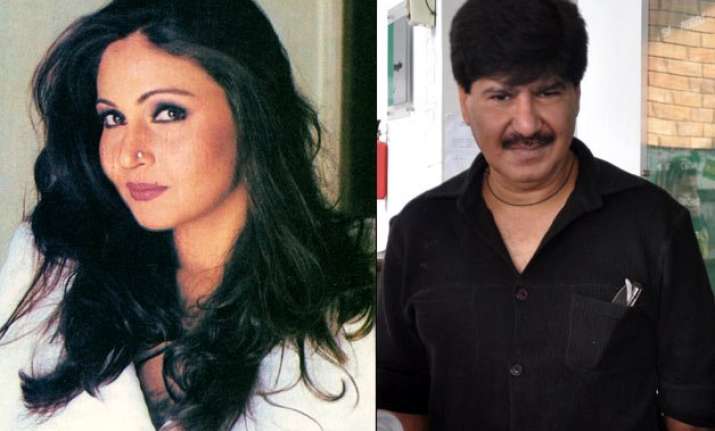 New Delhi: Bollywood actress Rati Agnihotri who has been known for her bold and strong roles in her films did shock her friends in the industry by filing harassment case against her husband Anuj Virmani.
But more than anything, her husband Anuj is said to be shocked by the allegations and refuses to talk to anybody regarding this matter. As quoted by Times Of India, the celebrity husband says, You know that I have known Rati for two years before our marriage in 1985. As a celebrity husband, I have always kept myself away from the limelight. However, what has happened has saddened me. It is shameful and shocking. You must respect my wishes not to say anything more in the matter because it is between me and my near and dear ones."
Rati Agnihotri filed a complaint on March 14 with police in Mumbai accusing her husband of domestic violence and intimidation. "Rati Agnihotri, who married Anil Virwani in 1985 filed complaint against him saying he had mentally tortured her besides assaulting her physically. A case has been registered against Virwani under IPC sections 498A (husband or relative of husband of a woman subjecting her to cruelty), 323 (voluntarily causing hurt), 350 (use of criminal force) and 506 (criminal intimidation)," said said S Jaykumar, deputy police commissioner (zone-III).
According to her complaint, the 54-year-old actress, and her actor son Tanuj, had been suffering the violence for a long time. Rati Agnihotri's son Tanuj was seen in the film 'Luv U Soniyo' in 2013.
Although, Rati Agnihotri has not mentioned any specific reasons for the torture but has shown abrasions on hands due to the alleged beating by her husband.
It is being said that since, her husband's business wasn't doing well, so that could be the reason behind violent behvaiour. But whatever said and done, the police have confirmed the charges and is investigating the matter.