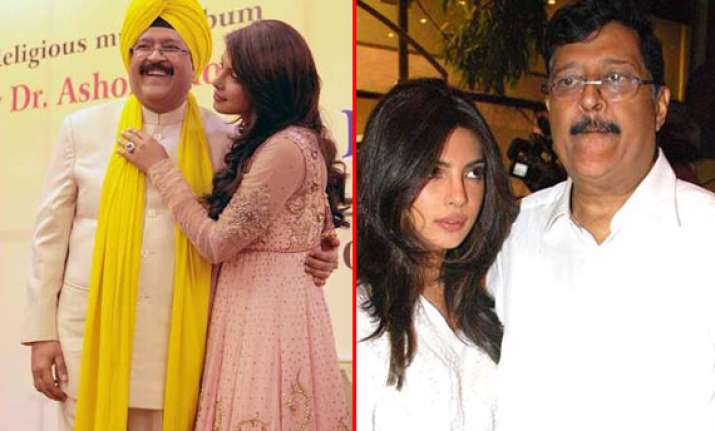 Mumbai, June 11: It is an hour of dismay for actress Priyanka Chopra and her family as her father Dr. Ashok Chopra passed away this noon.
Dr. Ashok Chopra was diagnosed with cancer and was admitted in Mumbai's Kokliben hospital.
Daughter Priyanka Chopra who canceled all her shooting of her upcoming flick based on India athlete boxer Mary Kom, was with her ailing father in the hospital.