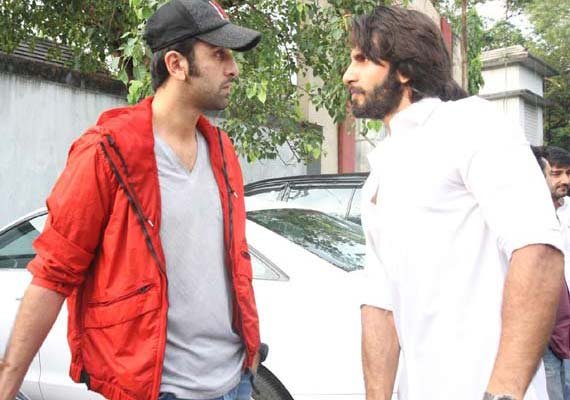 New Delhi: Ranbir kapoor and Ranveer Singh are ready to clash on Christmas next year with their respective films at the box office. Surprisingly, Deepika Padukone plays the common lead here!
 
This could be a very exceptional situation for the Happy New Year actress when two of her biggest films of 2015 are going to release on a similar day.
 
No doubt, Deepika today stands as the reigning queen of Bollywood with two huge films - SLB's Bajirao Mastani and Imtiaz Ali's Tamasha in her kitty.
 
She has so far managed to balance her shooting schedule between the films but little did the gorgeous lady know that something bigger was waiting for her!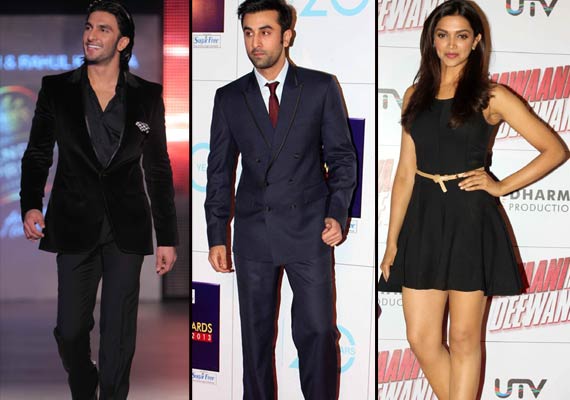 There may not be any real feud between Deepika's boyfriend Ranveer and ex Ranbir but there certainly will be a cold war.
 
It will be a real competition where both the actors will have to prove there worth on multiple platforms. Both Ranbir and Ranveer are said to be the most talented among the next-gen pool of actors.
 
The clash is not only about the share in the box office collections but who can romance Deepika better on screen.
 
And it is not only about cherishing two most loved on screen couples, but  also, it will be quite interesting to witness Deepika contending with herself.
 
Bajirao Mastani is a long awaited and dream project of Sanjay Leela Bhansali based on the love story of Mraratha Peshwa Baji Rao and his second wife Mastani. Priyanka Chopra will portray Peshwa's first wife Kashibai.
 
'Tamasha' is the second film by the Rockstar trio - A.R. Rahman, Ranbir and Imtiaz Ali.
 
The film is a romantic drama and produced by Sajid Nadiadwala.
 
Well, we wish both the films a good luck!