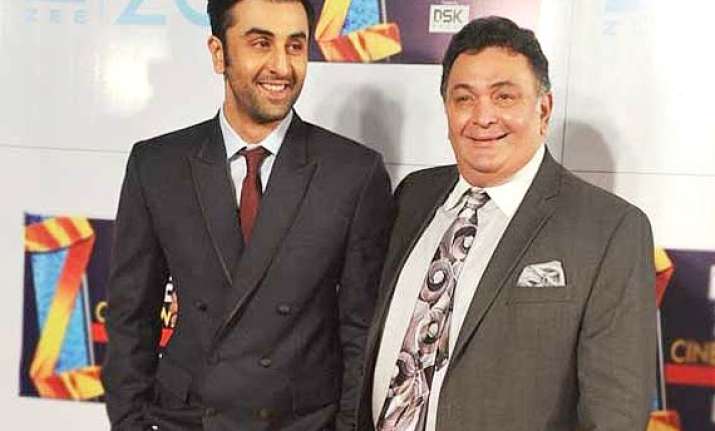 Mumbai: Ranbir Kapoor allegedly had a huge fight with his father Rishi Kapoor recently. What was the reason ? Find out here.
Ranbir Kapoor might be a star today but to his parents - Rishi and Neetu, he is still their child. So Rishi takes liberty to speak on behalf of, or for Ranbir in front of the media or events. But it seems Ranbir is quite miffed with Rishi constantly talking about his personal relationships.
If reports are to be believed, there was a big showdown between father and son recently. Ranbir has bluntly told his dad that he doesn't want to read anything on his personal life coming from him. Rishi has often been heard saying things like - "any girl would date him" and "this is the age for him to date." It is also believed that the relationship between the two is quite tense and reportedly, they haven't even spoken to each other for quite some months now.
Meanwhile, even Rishi is upset with son Ranbir for his constant fights with the media. One instance was when Ranbir snatched a photographer's camera and another was when he threatened a cameraman who was trying to shoot him in his Bombay Velvet look. We hope the father-son duo solve their problems soon.