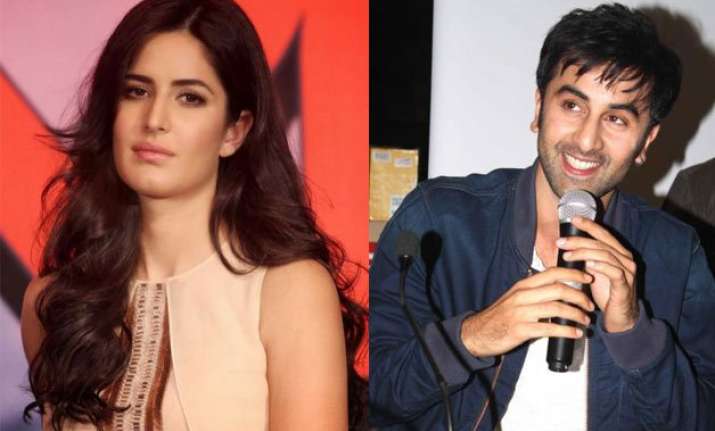 New Delhi: Ranbir Kapoor's break-up with Katrina Kaif has been one of the most talked about incidents of 2016 so far in the Bollywood industry.
Not just their split came as a rude shock for everyone, but Ranbir-Katrina somehow started a trend of break-ups as several celeb couples parted ways soon after the 'Jagga Jasoos' pair called it quits.
Amidst several speculations being made about the reason behind their separation both Ranbir and Katrina have maintained a stoic stance over their break-up.
But this recent buzz about the now ex-couple is raising a lot eyebrows.
As per the media reports, Ranbir Kapoor has refused to work with Katrina Kaif.
Yes! It's true. But before you jump to the conclusions, here is more to the buzz.
Not just Katrina, Ranbir has refused to work Deepika Padukone and any other Bollywood actress as well.
Wondering what's wrong with junior Kapoor?
Well, just relax. This clause is applicable on for TV commercials.
A source from the ad world has reportedly revealed that Ranbir Kapoor has never done and will not do an ad with a Bollywood actress.  
Although, he was seen in a commercial with Shruti Hassan, but he did it as Shruti is hardly from Bollywood. Ranbir has no problem shooting with someone from the South, says the source.
The source further reveals, "In the last five years, the 'Barfi' actor has turned down at least 10 brands who have offered him ads with various heroines, including with Katrina Kaif and Deepika Padukone."
"So you will find him doing solo ads or with models. At least for now, that's his plan but who knows what happens later! Priorities and people change," the source was quoted saying.
Currently, Ranbir is busy with his forthcoming movie, ' Jagga Jasoos' which will also star his ex-flame Katrina Kaif.