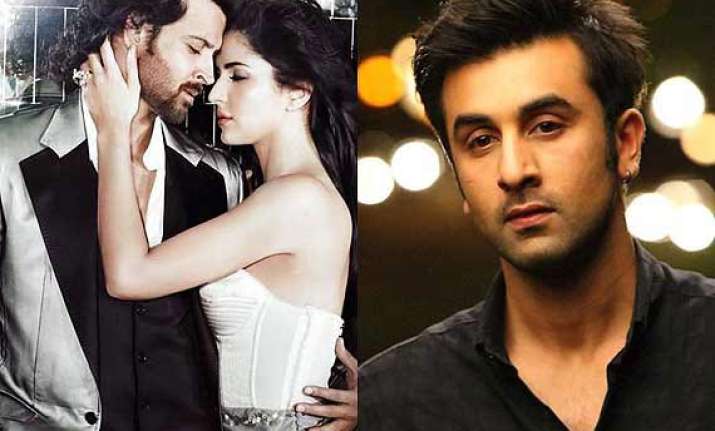 New Delhi, While we know that Ranbir Kapoor and Katrina Kaif have been spending quality time together in South Africa, the latest buzz reveals that Ranbir and Katrina had an ugly spat recently.
The reason behind the fight was none other than Katrina's 'Bang Bang' co-star Hrithik Roshan. Apparently, she mentioned to Ranbir that she had seen Hrithik doing something like that as well while they were shooting their film.
Katrina was comparing Ranbir's stunt to an act that Hrithik had done on 'Bang Ban'g that got Ranbir mad. Junior Kapoor got so angry with this that he refused to work until Katrina apologised and promised to never ever compare him or make a similar comment about his work in future.
We wonder if Ranbir is jealous of Hrithik considering that there was so much being talked about Kat being the comforting shoulder for Sussanne's husband post their separation.
It is also assumed that Katrina is being considered for Hrithik's next 'Krish' series and might be spending more time with him in the coming days, which annoyed the Kapoor lad to the core.
It seems that Ranbir is getting jealous of Katrina and Hrithik's closeness. Whatever the reason be, Ranbir should not be making such an issue on Katrina's casual remark.