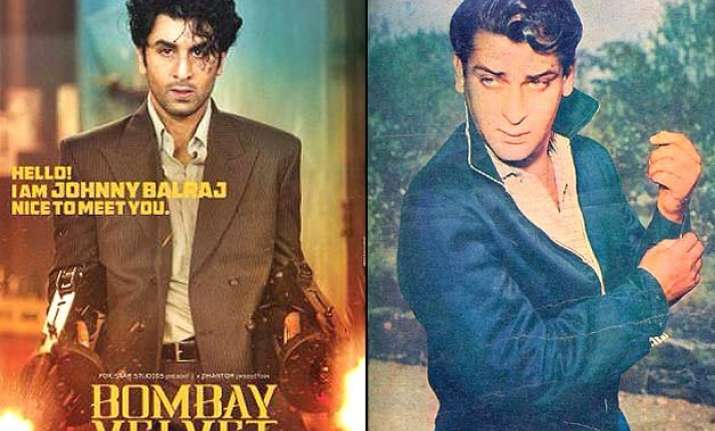 New Delhi: Ranbir Kapoor can be seen in his old-world-charm avatar in the first look poster of Anurag Kashyap's 'Bombay Velvet.' Holding blazing guns and those fierce expressions on his face the actor seems captivating as Johnny Balraj in the poster.
The striking highlights of the poster include a line where Ranbir is introducing himself saying "Hello! I am Johnny Balraj Nice To Meet You."
Bombay Velvet, a neo-noir drama has already garnered enough anticipation due to its splendid star cast and the story line. While the plot revolves around a story of a street fighter (played by Ranbir Kapoor), it also highlights the highs and lows of the life of an aspiring jazz singer (played by Anushka Sharma).
Further, as the actress herself revealed the first poster of the film through twitter, one would find a striking resemblance of Ranbir's look to that of Shammi Kapoor at first glance. Though the action part might not appear that similar, but the way Ranbir has been styled with those overtly curly hair and grey suit make him flare a bit like his grandpa Shammi Kapoor.
However, one may call it just a reflection of his genes too!
Jointly produced by Phantom Films and Fox Star India, 'Bombay Velvet' is slated to release on May 15 this year. The film is partially based on historian Gyan Prakash's book 'Mumbai Fables.'