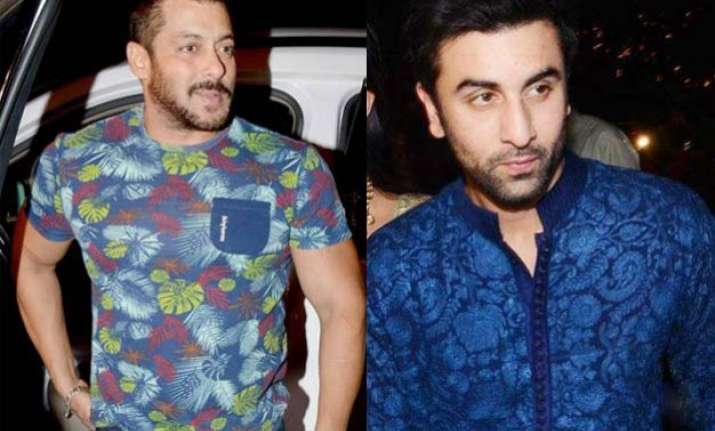 New Delhi: The tussle between Salman Khan and Ranbir Kapoor is not new in Bollywood. Their relationship became worse after Ranbir started dating Salman's ex-girlfriend Katrina Kaif. Since then, the two actors have never shared the screen space and neither did they show warmth at any of the public appearances.
Recently when Kat and RK parted ways, Salman was considered as the reason behind as before the break up news broke out Katrina was spotted with the 'Sultan' star.
Moreover, she also appeared at Salman Khan hosted Bigg Boss to promote her movie 'Fitoor'.  Salman greeted and pampered Katrina well and the chemistry between the ex-lovers grabbed a lot of attention. It further infuriated Ranbir's hatred for the 'Bajrangi Bhaijaan' actor.
Now, he is doing very bit to avoid Salman Khan at all the events. As per the media reports, both Salman and Ranbir attended the wedding of the daughter of an industry biggie last night but didn't face each other.
Ranbir had clearly told his driver to alert him after he spots Salman entering the venue, said the report.
So, as soon as Salman entered the party with his family, Ranbir made the exit to avoid meeting the superstar.
Interestingly, Katrina and Ranbir, before their breakup, had ditched meeting Salman in similar fashion last year at Anil Kapoor hosted Diwali party.
Now, with Ranbir's latest demeanour, it seems he is not ready to bury the hatchet very soon. We wonder what Salman has to say about this.