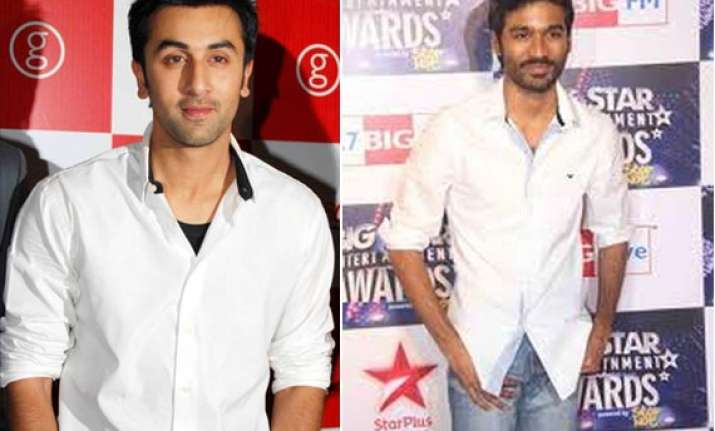 Mumbai, Jun 6: Actor Ranbir Kapoor invited Rajinikanth's son-in-law Dhanush to his home Krishna Raj while complimenting him on his looks in the latter's upcoming Hindi film Raanjhanaa.
A report says, Ranbir saw the promos of Raanjhanaa, rang up Dhanush and told him he liked his looks in the promo.  The Kapoor scion also promised that he would be next to him in his time of need.
"This is the first time Ranbir has gone all out to offer help to a fellow actor", said a source.
Ranbir and Dhanushhad a long conversation over the phone.  "He told Dhanush that he could give him a call any time for help," adds the source.