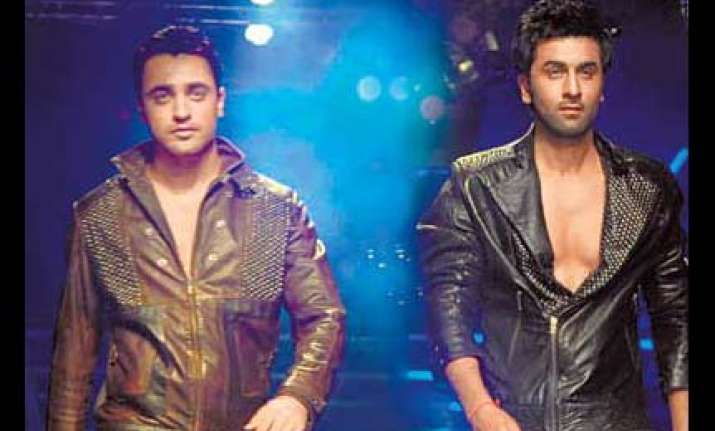 Fans of Gen-X stars Ranbir Kapoor and Imran Khan are eager to see them sharing the big screen together.
They've come together on a platform only twice before at an award ceremony that they hosted and for Karan Johar during last year's Couture Week and ever since, filmmakers have been trying to woo the pair to co-star.
But the boys are waiting "for the right film." Karan Johar has managed to get them together again... not for a film but for the third season of his popular talk show Koffee With Karan, reports Mid Day.
It's quite a coup for KJo to get the lads together on the show, considering things have been strained between them ever since Imran's fiancee Avantika and her mother were overheard making unkind remarks about Ranbir's film while watching it in a theatre. But when Karan approached them for his show, they immediately said "yes."
An insider reveals that both actors went out of their way to be accommodating with their dates, "The episode is being shot tomorrow, and while Imran is flying down for a day from Patiala , after having taken special permission from Aditya Chopra's film, Ranbir re-adjusted his dates twice to coincide with Khan."
Karan says, "I am thrilled that they are coming together on my show. There was no problem coordinating their dates and time. Imran required one day off from YRF shoot and both the boys were most accommodating. It's been a stress free combination. There is no feud between them.
Even I was surprised to read about it. They are friends and I have spent some time with them together. They have a fun vibe with each other and I know it will be a fun episode. Boys can have fun too!"
So get ready for controversial questions? He laughs, "The whole idea is to have fun and yet not be controversial. The questions depend on what the guest brings as his or her own baggage. Conversations can be entertaining too!"