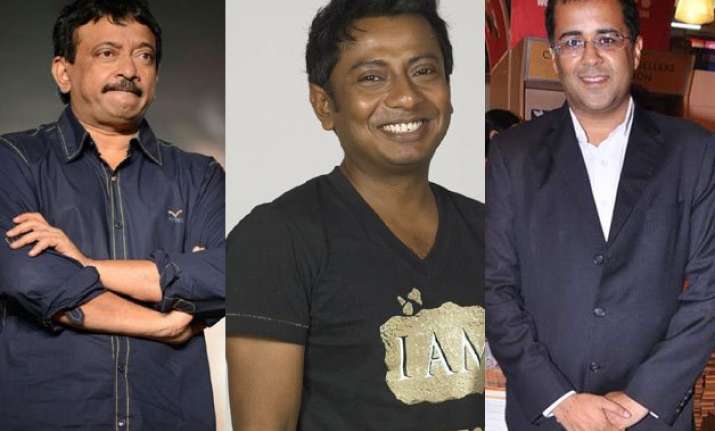 Filmmaker Ram Gopal Varma, in a series of tweets, has criticised the ban of porn websites in India.
Calling the move "regressive", Varma said banning porn sites is not a solution against sexual crimes. "History proved it multiple times that if anytime anything is banned it will just gather strength in the underground.
"Any deprivation of personal liberty of an individual by a government amounts to a regression of social progress of that
country. It's a proven fact by international surveys that instead of fuelling sexual crimes porn actually provides safer outlet for sexual repression," he tweeted.
The 53-year-old "Satya" director feels government should rather try to make sure the content does not go in "wrong direction."
"Government should work on finding ways to steer the content not to go in wrong directions rather than to block it."
And not only director RGV, author Chetan Bhagat also criticised the government's decision to make porn sites inaccessible in India, and called it an "anti-freedom and impractical" move.
"Porn ban is anti-freedom, impractical, not enforceable. Politically not very smart too. Avoidable. Let's not manage people's private lives," Bhagat said on Twitter.
As per reports, most internet service providers — including Vodafone, MTNL and BSNL — are showing blank pages instead of porn sites. The matter came to the limelight late on Saturday, when a number of internet users across the country could not access pornographic websites. Bhagat further said that instead of banning porn, the government should "ban men ogling", "molesting", and "raping women". "Don't ban porn. Ban men ogling, leering, brushing past, groping, molesting, abusing, humiliating and raping women. Ban non-consent. Not sex," he wrote on Twitter.
Filmmaker Onir too shared a post on his Twitter page against this ban.
"Would #Kamasutra books be banned for propagating #Unnaturalsex ? #pornban", he wrote.