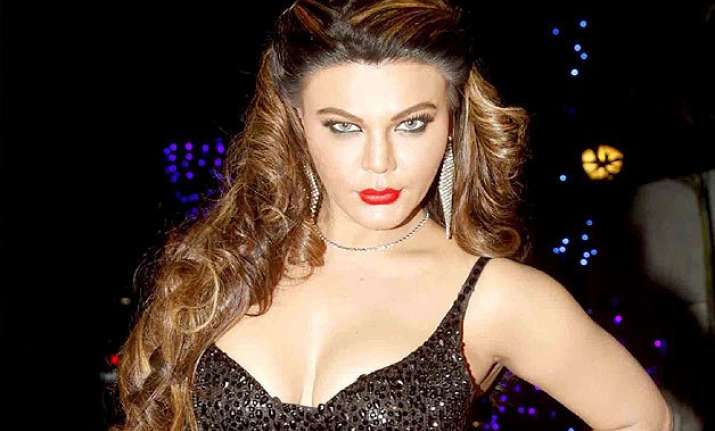 New Delhi: Rakhi Sawant has come out in open and spoke her heart out on the infamous AIB controversy. And listening to Rakhi's opinion would make you realize that this was probably the most awaited reactions of all time on the controversy.
The lady who herself has been touted as the controversy queen was busy with her photoshoot when she was asked about her stance on AIB Roast.
And as the lady went on with her perspective, she deemed that the voices of Karan Johar and Ranveer Singh have been 'dubbed' on the show. While the entire nation has got submerged with the debate over the Roast, Rakhi has her own distinct attitude.
The actress who has also joined the politics further said that both 'Ranbir' (she meant Ranveer) and Karan are her very good friends and therefore she knows that none of them can use a public platform to utter abusive words.
And if one goes by Rakhi's statements, she has clearly stated that his friends Karan and Ranveer are the victims of 'chiting' (she meant cheating).
Watch Rakhi Sawant trying to go intellectual with her reaction over AIB Roast here…
The actress also explained that since she is the one claiming the celebrities' voices to be dubbed, it holds importance. 'Main Rakhi Sawant ye keh rahi hun,' said the fierce lady.
Well, this is undoubtedly the most 'rocking' opinion one has ever mentioned over the particular controversy. Rakhi…you rock!