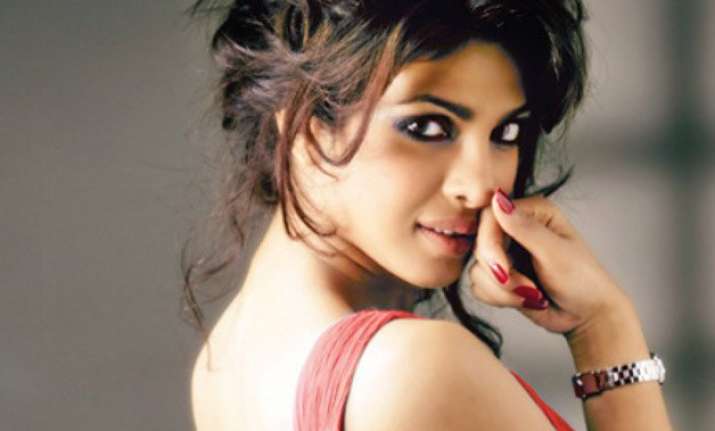 New Delhi: It's hard not to notice actress Priyanka Chopra these days. After trying her hand at singing, the talented Desi girl of Bollywood made her Hollywood debut with ABC's series 'Quantico'.
As a part American and part Indian FBI recruit, Alex Parrish, Priyanka Chopra became a household name around the world almost instantly. Her portrayal was well appreciated and the busy actress is riding high on its success.
Donning the role was obviously a Herculean task for her. Speaking on her well aced American accent, she said to a leading daily, ""Hey, I worked really hard to roll my 'R'... rrrrr. It took me three days to say 'Counter Terrorism Task Force' right. I don't know what I sound like anymore, I usually don't sound so sexy."
She is currently filming the 10th episode of season one of 'Quantico'. She will be back to Mumbai to shoot the climax of her upcoming 'Bajirao Mastani.'
"Quantico is quintessential TV. I'm the female Jason Bourne or Jack Bauer. But I'm not the torchbearer or messiah for Indian actors in the West. If something that I do helps other Indian actors to be taken seriously, that would be great," she added.
Priyanka was reminded that Hollywood actor Wesley Snipes had expressed interest to work with her. To this she said, "They're calling me the next big thing, but I don't know what that means for me. I don't know if I am ready for the big, bad world of Hollywood."
She also mentioned her sister Parineeti Chopra's comments about her success. "Like Parineeti (Chopra, cousin) puts it, I've set a standard for myself and am working really hard to maintain it. At the same time, my projects will never take your intelligence for granted."