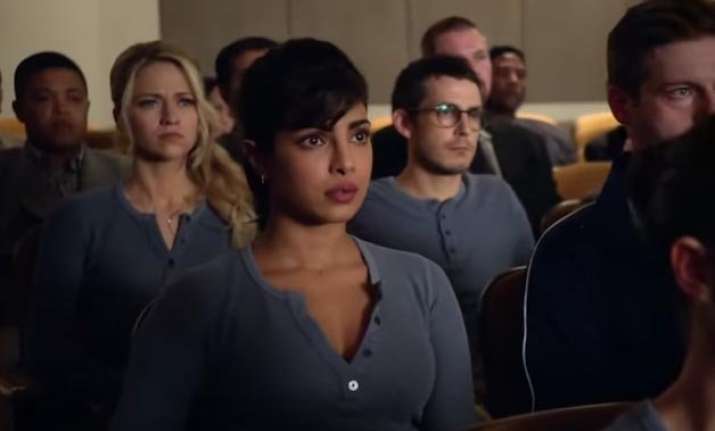 The multi-talented actress of the Indian film industry Priyanka Chopra, has added yet another feather to her cap. After winning the Miss World pageant and giving a number of hits on her home turf, the pretty lady will soon be seen in a US TV series as well.
The 'Barfi' actress has already shot a couple of episodes for an American thriller TV programme 'Quantico'. She will be acting as an Indian-American FBI agent in the series.
Lately, when she was interviewed along with the team of ABC's new drama, the bubbly lass said she did it because she was quite eager to add a US TV series to her 'resume'.
About the programme which will debut on September 27, she said, "It's like the golden age of television right now and I wanted to be part of that ... revolution".
However, she promptly added that she didn't want to be cast for the colour of her skin, what she looks like or where she comes from. She said her aim was to get a worthy project that "gave me the respect of being an actor".
While in an upcoming period movie, Bajirao Mastani, she will be playing Bajirao's first wife, in this intense TV series, she will be seen as the FBI agent Alex Parrish, whose fledgling career and freedom are in jeopardy after a New York terrorist attack.
"It's a juicy role in a "smart show" that any actress would covet", she exclaimed.
Parrish is "Jason Bourne in female form", she added.
Labelling herself an effective multi-tasker, Chopra said that she hasn't abandoned doing Indian films and that she will resume them after the shooting for the current season ends.
Things that she found interesting about working for TV were first, the 15-hour plus production time on daily basis and second, the secrecy about the story.
She said of the producers, "They tell me nothing".