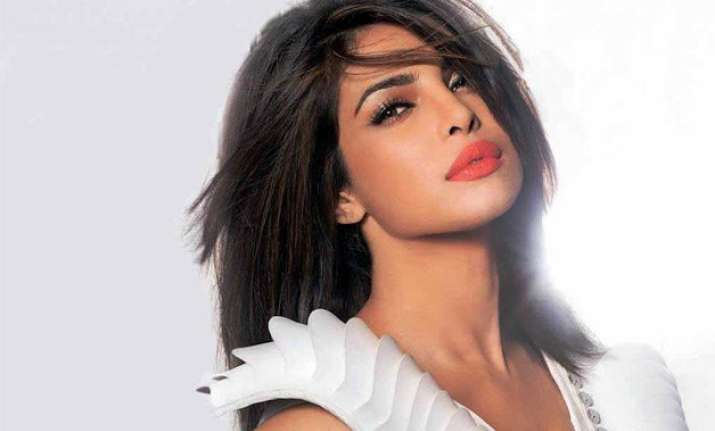 New Delhi: The actress Priyanka Chopra, who is currently in Montreal for her television series Quantico, feels that she is torn between two worlds.
On the one hand, she is the female lead of ABC's action drama Quantico and on the other hand, she has a few Bollywood movies in the pipeline. In Quantico, she is playing an FBI recruit who has a shady past. Pee Cee is running tight on schedule as she films for 16 to 20 hours a day.  
Talking about her maiden film, she said that she feels like an 18-year-old debutante all over again. "I had just won the Miss World title when I signed for Andaaz opposite Akshay Kumar. I remember sitting at Juhu Beach, gazing at six hoardings and wishing I were up there too. It took me five years to get there, and I was finally across all of them just before Fashion released. It's the same feeling all over again," she said.
Priyanka will be back in India by the end of September to wrap up shooting for Sanjay Leela Bhansali's Bajirao Mastani. ""I have a few sequences with Ranveer (Singh) that I will wrap up and return to the US for Season 2. I'm not bound by a ridiculous contract; I can travel back and forth. I'm balancing my two worlds like the hands of Liberty," she adds.
She will also sign two movies on her return to India. "I can only confirm what films I am signing when I'm in Mumbai. I love everyone at Excel (Entertainment). Ritesh (Sidhwani), Farhan and Zoya (Akhtar) are my family. But nothing is finalised and it's too early to say anything," she asserts.
Sure so many projects would be really tiring for her but as they say, nothing worthwhile comes easy!