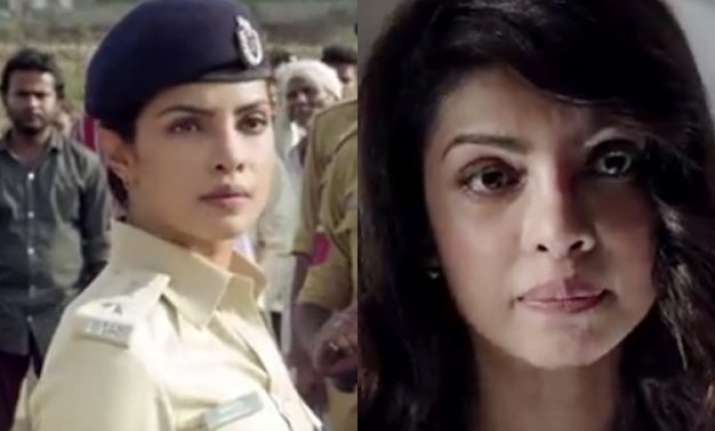 New Delhi: Actress Priyanka Chopra will be seen playing a no-nonsense cop Abha Mathur in Prakash Jha's next 'Jai Gangaajal'. The theatrical trailer was released a few weeks ago and it put Priyanka in the good books of the critics.
While the trailer introduced us to the hard-hitting cop Priyanka Chopra, only few know that PC broke into tears while filming the movie.
Well, before you jump to conclusions, thinking maybe the tough action sequences took a toll on her and she burst into tears; this is what happened.
During one of the fight sequences, she was supposed to hit the antagonist, played by Manav Kaul, in the movie. Accidentally, the actress hit Kaul's throat. What was just an accident, mortified Priyanka and she cried inconsolably because she had hurt Manav.
Though, Manav did not say anything to her, her tears which were mostly driven by guilt, did not stop. This just points out in the direction that Priyanka might look tough in the movie, but she has a soft heart.
Priyanka, is now a global star and her hard work is what is helping her add feathers to her success cap. On Wednesday night, she won the award at the America's People's choice award, for her role as Alex Parrish in TV series 'Quantico'. The Prakash Jha directorial will release on 4th March.