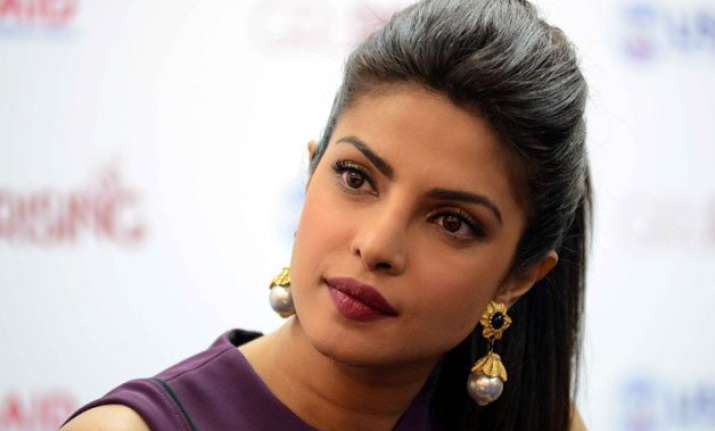 Bollywood actress Priyanka Chopra, who is currently busy with the shoot of her maiden American TV series "Quantico" in the US and Canada, says she had no idea that working for a small screen show could be so hectic.
"Quantico" is a story about a diverse group of recruits have arrived at the FBI Quantico Base for training. In the ABC thriller series, the 32-year-old actress plays the lead role of Alex Parish, an agent whose past resurfaces soon after she arrives at the training camp.
Priyanka Chopra tweeted, "So much work!! I didn't know tv was so many scenes in one day.. Nyc la Montreal in a matter of a week!! Craaaaay! #Quantico"
The series has been penned and executive produced by Josh Safran.
The actress has been cast as the female lead in the pilot, which also stars Dougray Scott, Jake McLaughlin, Aunjanue Ellis, Yasmine Al Masri, Johanna Braddy, Tate Ellington and Grahaam Rogers. The series will premiere this fall.