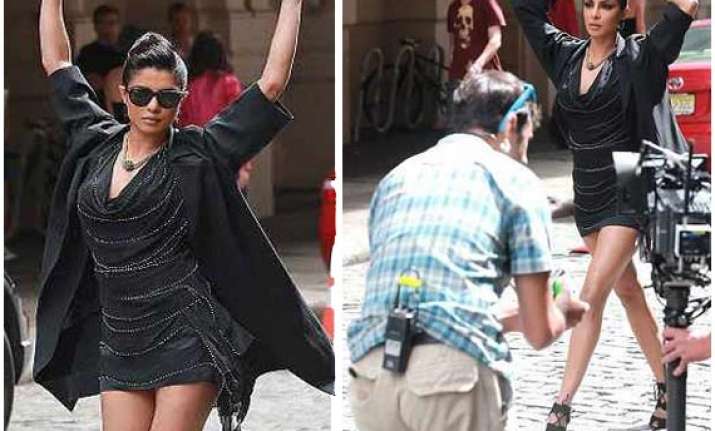 New Delhi: There is no stopping this 'Exotic' beauty from flaunting her hot, toned bod. Priyanka Chopra brought New York's traffic to a halt in a miniscule jet black dress with a draped neckline and very high hemline.
She is seen giving a 'care a damn' attitude in a pair of sunglasses and an over-sized black coat. We also liked the bling green on the neck piece and those fab statement earrings. 
Here Piggy Chops is shooting for a commercial for Blender's pride.