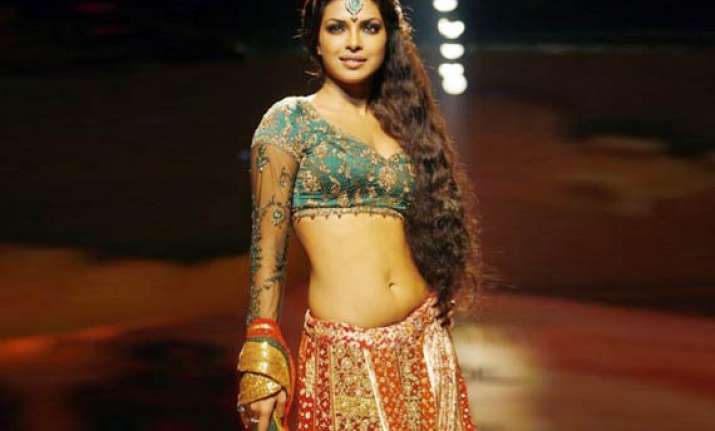 Agneepath stars Hrithik Roshan and Priyanka Chopra were playing with fire  quite literally during the shoot for Agneepath.While Hrithik suffered minor burns while shooting the scene, Priyanka escaped unscathed but her lehenga caught fire and had to be changed.

This is  Hrithik's second accident on the sets of the Karan Johar production, says the media report. He hurt his hand while breaking a coconut in an earlier scene. His accidents have proved lucky for his films in the past. We wonder if it will bring luck to this one too.

The report quotes a source as saying:  "Hrithik was shooting the Ganapati puja scene. He was holding a big thali with several lit diyas (lamps) and doing the aarti. During one rotation, one diya toppled over, spilling hot oil on his hand, scalding it. 

"No one was any the wiser for it until Hrithik rushed to apply ice on the affected area. When the crew understood, the shoot was immediately stopped. It wasn't a serious injury but Hrithik was in pain. He resumed shooting as soon as his pain subsided. He then joked about his injuries being lucky charms for his films."

On Sunday, on the second day of shooting the scene, "PC's lehenga caught fire from the diyas of aarti and got burnt at the edges. She noticed it quickly and wasn't hurt but had to change her lehenga and wear a new one," revealed another source.