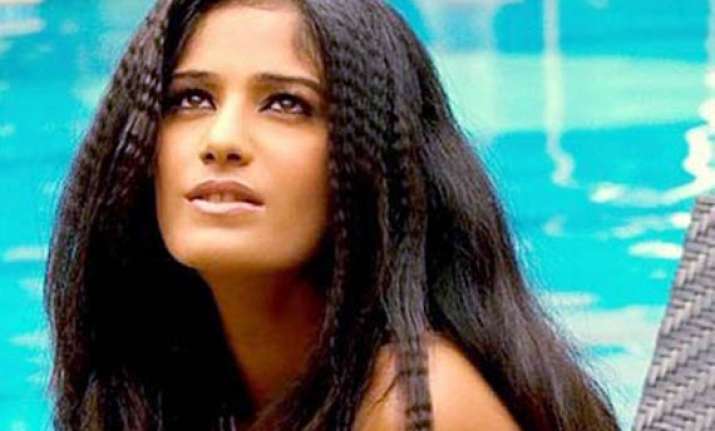 Bollywood model Poonam Pandey, who became famous for her statement that she would strip  in front of the Indian cricket team, has been roped in as one of the contestants of Khatron Ke Khiladi 4, says a media report.

Poonam Pandey will finally, kick-start her rather sluggish career with Khatron Ke Khiladi 4.

The 19-year old model has been cast as a contestant in the reality TV show to be hosted by Akshay Kumar. Pandey will participate in the fourth season of the show, which goes on floors in the third week of April.

A source says, "It is always good to have masala in reality shows. More the spice - more the possibility of garnering eyeballs. TV viewers would definitely like to see Poonam Pandey and her antics in their drawing rooms." And we couldn't agree more. Almost as many people who wanted to see India lift that cup, also wanted to watch this girl strip.

Although the five-foot seven-inch voluptuous model did not keep the promise she made to the cricketers and the cricket lovers, her bold declarations alone, seems to have made her quite marketable. She now stands a chance to win the coveted prize of the show, rumoured to be Rs 50 lakh this season.

The official spokesperson of the channel confirmed, "Poonam Pandey is in Khatron Ke Khiladi 4."

The contestants include: VJ Bani, former cricketer Anju Chopra, reality show singer Mauli Dave, models Alesia Raut and Diandra Soares, Kashmera Shah, Aarti Chhabria and Dina Umarova (Vindoo Dara Singh's wife)