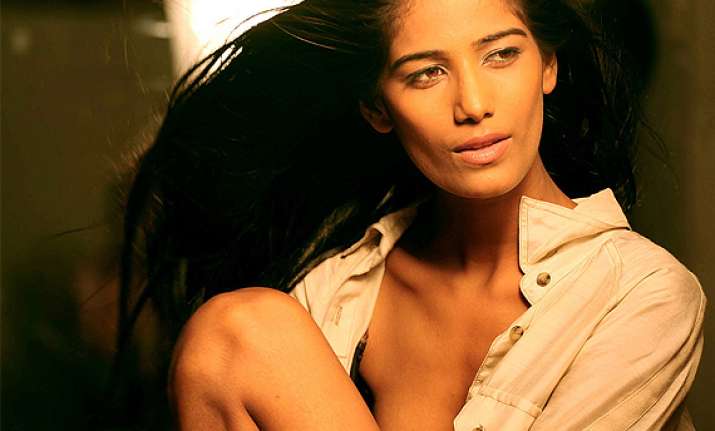 Known for her outrageous acts Poonam Pandey was detained by Mumbai Police on Friday at Mira Road area for her 'indecent behaviour'.
Poonam Pandey was caught wearing skimpy attire and indulging in indecent acts between 10:30-11 pm. She was not accompanied by a male and waited for someone for quite a long time. We have let her off with a warning," Praful Wagh, Crime API, Mira Road Police station, said.
There were no signs, what the obscene acts were and why the police thought she needed to be accompanied by a male. It is not the very first time when the model-actress has been detained by cops.
Poonam who is usually very active on social networking site Twitter, said nothing about the issue.
Poonam was left with a warning after being booked under sections 110 and 117 of Mumbai Police Act. The model got famous after she promised to strip naked if the Indian cricket team won the 2011 world cup.