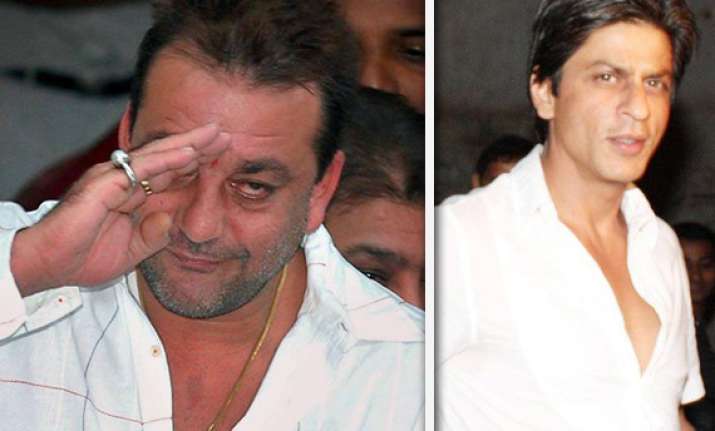 Mumbai, Aug 28: Eid  is only two days away and while the Bollywood calendar usually buzzes with Eid parties hosted by the biggies, this time around there are not too many planned as of now. Most are, in fact, planning small get-togethers instead of the usual grand affairs, reports Daily Bhaskar.

Actor Sanjay Dutt, who is known for his lavish Eid parties, is lying low-key this year, as not only is he caught up in shooting, but also his sisters are not in town.

Says a source, "As of now Sanju will be shooting on the day. Of course, Manyata and the kids will join him on sets. Also, Namrata and Priya are not in the city, so Sanju may skip the big party."

However, buzz is that the showdown with good pal Salman Khan at his recent bash has left a bitter aftertaste and Sanju  is in no mood to get into the public glare again or be spoken about for taking sides between frenemies Salman and Shah Rukh Khan.

"Last time he could avoid hosting them together, it might not be possible during Eid."

For Salman too it's most likely to be a family affair. "Nothing has been planned as of now. Of course the family will get together and do the regular charity, but no lavish party is on the cards. A lot will depend on Salman's promotional activities, as he might be touring for his new film," says a source.

Bollywood baadshah Shah Rukh too has not planned anything yet, but insiders don't rule out an impromptu Eid bash.

"Shah Rukh has kept roza on several days this time, but no party is on the cards yet. But knowing him, he might just throw an impromptu get together for good friends and family," reveals the insider.

Filmmaker Farah Khan will be out of town for Eid, while brother filmmaker Sajid Khan has no plans yet. Sanjay Khan and Zayed with Fardeen may however host a get-together, as will apparently the Akhtars — Javed, Farhan and Shabana Azmi.