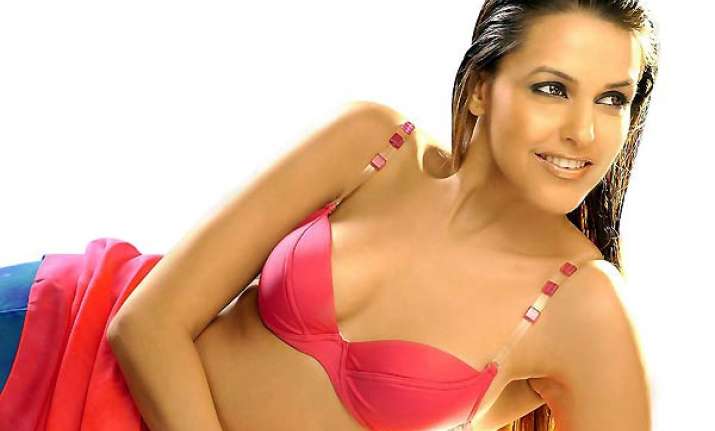 Bollywood actor Neha Dhupia has said she is ready to work for big banners and even do an item number, says a media report.

Dhupia had been doing serious roles so far. She was last spotted in Phas Gaya Re Obama, a small budget film, in which she played a hard-nosed gangster. The film, says the report, did resonably well and Neha's role wa appreciated.

Says Neha: "I want to do films under big banners.There has never been a conscious decision to stay away from them.I am just waiting for good offers."

"I would love to do an item number. But I don't want to be part of a film where the directors ask me to leave my brains behind and just make people laugh.

"I guarantee I will have something different to offer onscreen.  I promise to use my brains', she laughs.

Neha is busy with her current project Gandhi to Hitler, in which she will play Hitler's mistress Eva Braun with actor Raghubir Yadav.

The film's title was Gandhi vs Hitler. Raghubir Yadav plays a pivotal role in the film.

Her Pappu Cant Dance Saala opposite  Vinay Pathak,is also ready to hit screens.

"He is a great friend just like Ranvir (Shorey) and Konkona (Sen) and our sensibilities match", she says.

Neha was also in the news recently for being part of the group that shook their booty onstage for London-based industrialist Pramod Agarwal's daughter in Venice. 'I dont have the authority to comment on that', she says.