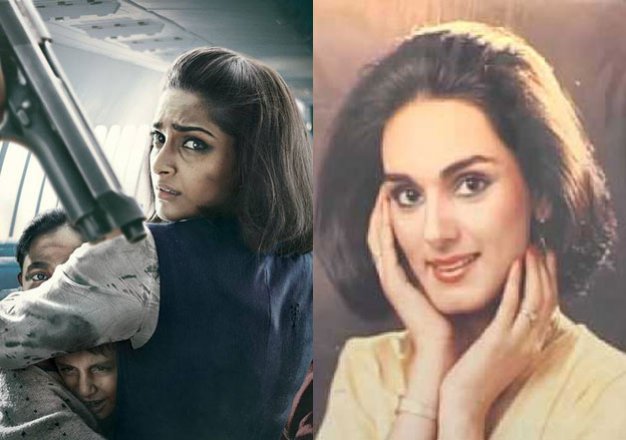 New Delhi: Ram Madhvani's directorial Neerja hits theatres this Friday. The biopic on the life of Neerja Bhanot, the senior purser of Pan Am 73, stars actress Sonam Kapoor in the titular role. Neerja's bravery in fighting four terrorists who had hijacked the Pan Am 73 flight earned her the Ashok Chakra. She was also the first civilian to be bestowed with this honour.
While most of us know by now who Neerja was, many don't know how incidents unfurled on the fateful day. These 10 points will help you understand the sequence of happenings on the plane that day.
1. On September 5, 1986, Pan Am 73 flight began its journey from Mumbai (India) to New York (America) via Karachi (Pakistan) and then Frankfurt (Germany).
2. At the Jinnah International Airport, few passengers got off the plane and few others boarded it. Just in time when the last passenger was about to board the New York bound flight, four terrorists  entered the flight breaching the airport security. The terrorists were carrying automated guns and explosives with them.
3. 360 passengers, 13 crew members and three pilots were on board the Pan Am 73 flight. Just a few days back, Neerja Bhanot had returned after successfully completing an anti-hijack training programme from London. Neerja sensed that the plane had been hijacked sooner than anyone else.
4. The terrorists, who belonged to the Abu-Nidal organisation, had American citizens on their target. She alerted the three pilots in the cockpit and they soon left to ensure that the plane became stagnant.
5. The terrorists then started dialogue with the Pakistan government - but all in vain. The hijackers then asked senior purser Neerja to collect the passports of all passengers. Knowing that terrorists will attack American passengers only, Neerja asked her crew members to hide the passports of US citizens.
6. As soon as the hijackers got inside the plane, they shot down Rajesh Kumar, an American citizen of Indian origin. This confirmed Neerja's instinct of the threat on the lives of American passengers.
7. Having received no American passport from the crew, the terrorists lost their cool. It was then that braveheart Neerja switched to plan B. She unlocked the emergency door of the aircraft and asked the passengers to get off the flight.
8. After seventeen hours, when none of the hijackers' demands were met, they started throwing hand grenades. Due to exhaustion of fuel, ACs and lights of the plane stopped working.
9. It was then that three kids caught Neerja's attention. She took the three children and marched towards the exit but was stopped by the hijackers.
10. When one of the hijackers pointed a gun at the children, Neerja shielded them. Bullets perforated her back and she died after saving the lives of hundreds of passengers who could have breathed their last on that fateful day.