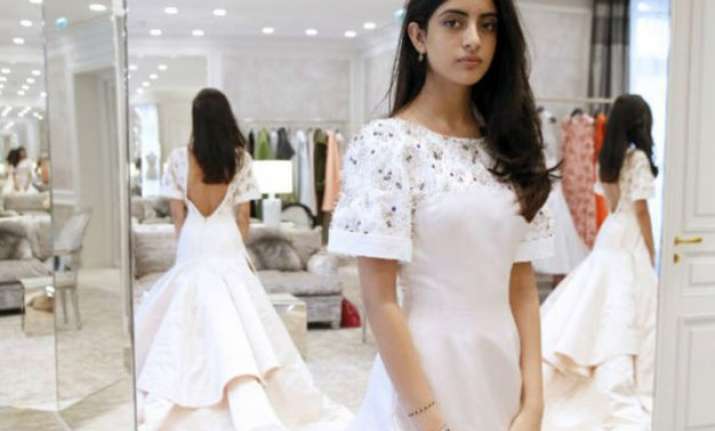 New Delhi: Amitabh Bachchan's granddaughter definitely knows the trick to be in limelight. Few days back, the lady turned 18 and her sizzling party pictures with friends kept doing rounds on the media portals for quite a long time.
Now again, the diva has given a good opportunity to tabloids with her recent hot pictures from the beach.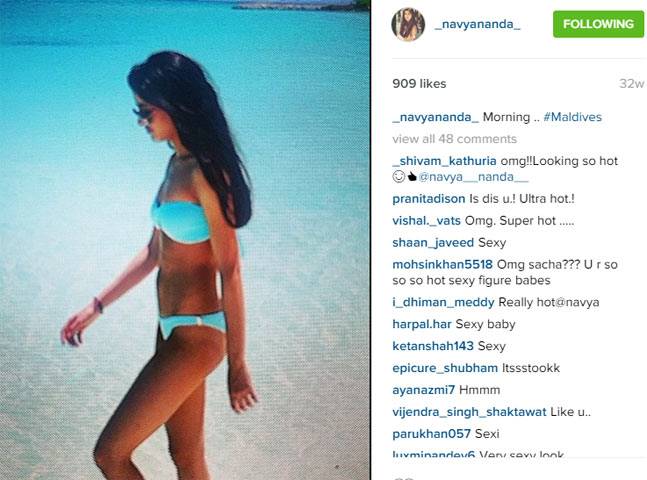 Navya took to photo sharing website Instagram to post her bikni-clad pictures. In the pictures, she is seen walking on the sand wearing a blue bikini.
It is not the first time that Navya took to social media to share the personal images. Around two months ago, she posted her bikini pics while holidaying in Maldives with the Bachchans.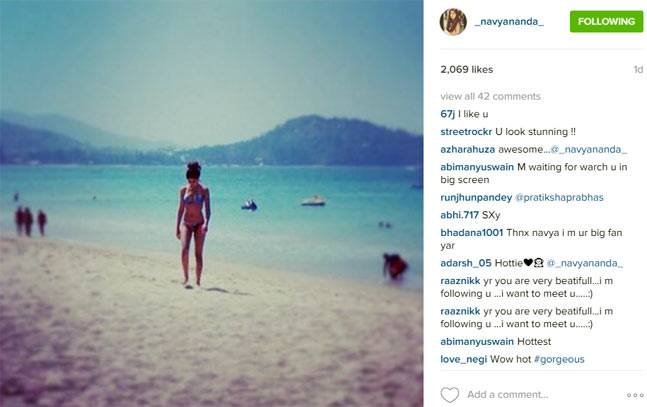 While it is good to see the Bachchan sapling making her presence felt in the glamour world, her pictures are raising the anticipations of her landing in Bollywood anytime soon.