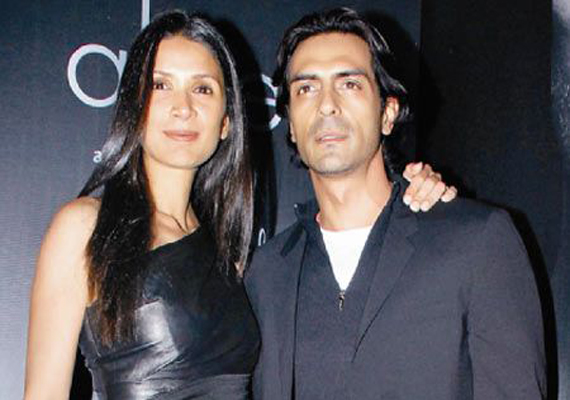 Mumbai, July 29 : Actor Arjun Rampal, who is married to supermodel Mehr Jesia, says his wife does not have a problem with his onscreen intimacy with co-stars.
"I don't think she has to worry about my onscreen intimate scenes, she knows this is my job," Arjun told PTI.
The 40-year-old actor played the character of an ex-Army officer in Nikhil Advani's recently released "D Day". Arjun said he does not discuss work with his family.     
"Whenever they (family) see the film they are not aware of what I am playing as I don't discuss my work with them. So it is a surprise for them. She (Mehr) has liked 'Rock On' and 'Rajneeti'. She feels 'D Day' is one of my best films," he said.