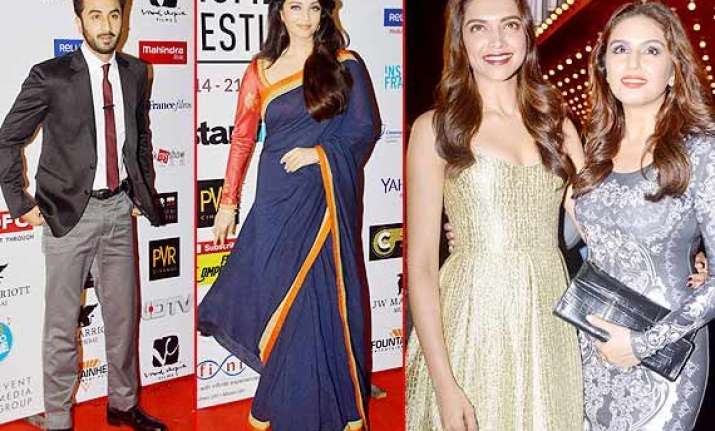 New Delhi: The 16th Mumbai Film Festival kicked start with great vigour and celebrations and several noted faces from the industry graced the event at the opening ceremony.
The entire film fraternity had already shown support for the prestigious event and making it to the red carpet at the opening ceremomy were celebs like Deepika Padukone, Ranbir Kapoor, Akshay Kumar, Aishwarya Rai Bachchan, Huma Qureshi, Kalki Koechlin among other Bollywood biggies.
While former Miss World and Bachchan bahu made sure to appear enough gorgeous at the red carpet, she was also honoured with the opportunity to declare MAMI organised MFF 2014.
As she dazzled in a beautiful blue and red Sabyasachi creation, Aishwarya even mentioned how much delighted she was feeling with the honour of declaring the coveted film festival.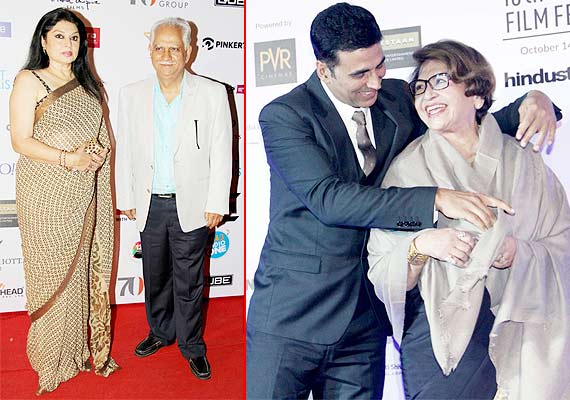 "Kudos to the team and everybody who has made this happen. I knew what was going on and what it took to keep the flag going. I am experiencing the conviction, belief, faith they had to keep this festival going.
I take such pride and such an honour to be standing here today and declaring 16th Mumbai Film festival open," Aishwarya told reporters after the opening ceremony.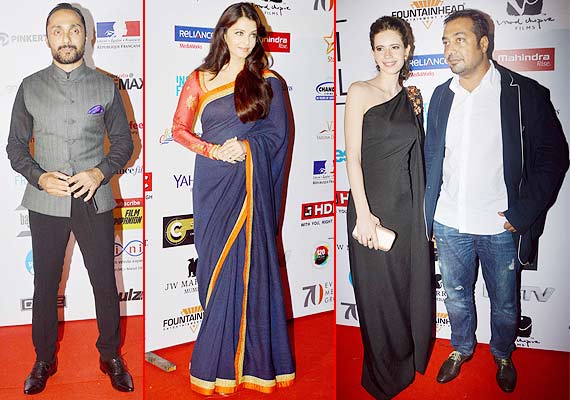 Aishwarya Rai Bachchan along with yesteryear's diva Helen and Catherine Deneuve happened to be the guests of honour at the event.
Both Helen and Catherine were conferred with Lifetime achievement award. While actress Aishwarya Rai Bachchan presented the award to Catherine, actor Akshay Kumar honoured Helen. The actor presented the evergreen Helen with a shawl and capitulated on Indian traditional way of honouring an elder.
"Lifetime achievement sounds like a strong word. I am very touched with this award. It was nice for me to be here for the 16th Mumbai film festival. It's nice to see people who love cinema coming together... its a real pleasure to be here tonight," said Catherine.
 
And expressing her emotions, Helen said, "I have come a very long way. I started working when I was 13 so it's been a long journey. I am happy to be here to get this life time achievement award. It feels great."
The 16th MAMI film festival opened Tuesday night with a screening of "Serena" and will continue till Oct 21.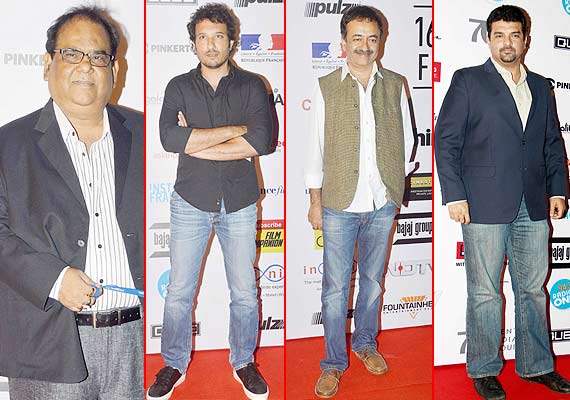 Ladies like Deepika, Huma, Kalki spilled the perfect glamour at the red carpet of the event and posed with the fans too. While Deepika went to take on a selfie with her fans, she too shared a candid moment with actress Huma Qureshi.
Kalki, who looked graceful in a black one-shouldered Nikhil Thampi dress posed with her ex-husband Anurag Kashyap for the photogs.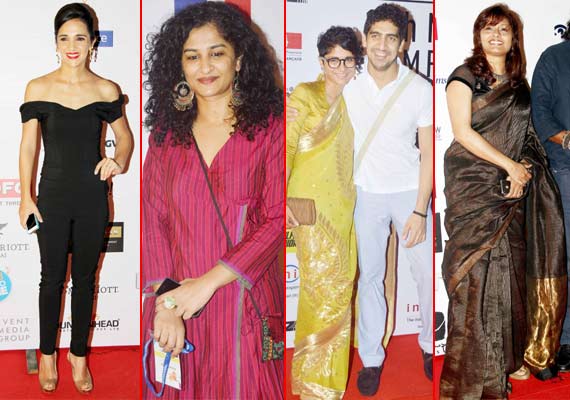 Also, adding more stars to the event was rockstar Ranbir Kapoor who appeared suave in a formal grey suit.
Pallavi Joshi, who rose to fame with her pairing with Annu Kapoor in popular TV show, Antakshari too made it to MFF 2014. Also spotted were Ramesh Sippy with wife Kiran Juneja Sippy, Sidharth Roy Kapur, Rahul Bose, Gauri Shinde, Tara Sharma, Homi Adjania, Satish Kaushik, Kiran Rao with Ayan Mukherjee and Rajkumar Hirani amongst many other industrywalahs.