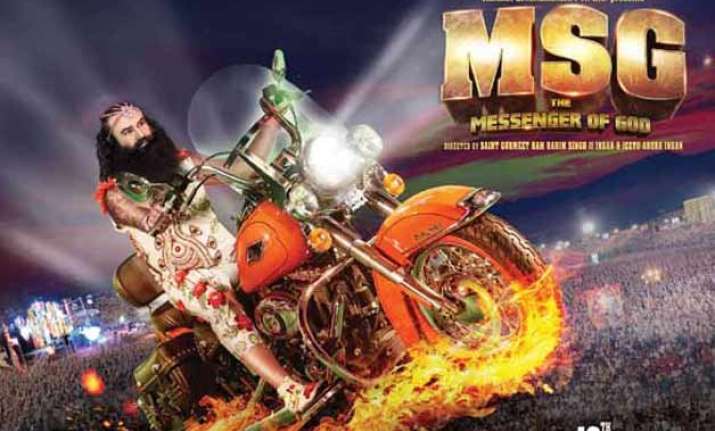 New Delhi: All the earnings from MSG: The Messenger of God, a film starring religious leader Sant Gurmeet Ram Rahim Singh Ji Insan will be used to set up a hospital for treatment of Thalassemia patients and research for HIV.
According to reports, he has already decided that the hospital will be set up in Sirsa, Haryana and specialist and researchers have also started working on the project.
The religious leader who is called Guruji by his followers suggested that the gene therapy could be a way to treat Thalassemia. The researchers working on the project have found that the treatment is possible on reasonable cost.
Apart from the hospital, a research centre will be set up to study HIV and find its cures.
As reported by a leading daily, the idea of setting up a hospital encouraged the leader to produce the film. Sant Ram Rahim ji is also the co-director of the film with Jeetu Arora.
A spokesperson for Hakikat Entertainment Pvt Ltd, was quoted by a leading daily saying, "We always felt that Guruji's film should ultimately end up making God's love visible through a noteworthy cause. The treatment for Thalassemia and research for HIV are just the right opportunities."
Hakikat Entertainment Pvt Ltd is the production banner under which 'MSG: The Messenger of God' is being made. The film is scheduled to release on January 16.