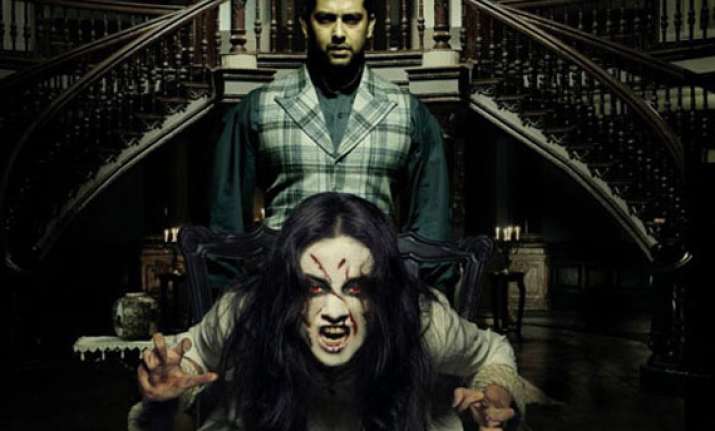 New Delhi, Nov 2: India TV Ratings- ***/5
Star Cast- Aftab Shivdasani, Tia Bajpai, Vidya Malwadia, Sagar Saikia
Director- Bhushan Patel
Producer- Mukesh Bhatt
Music Director- Chirantan Bhatt
Looks like Mukesh Bhatt has effectively taken over the reins of "horror filmmaking" from the Ramsay brothers and to good effect.
Among the filmmakers taking initiative to terrify you, Mukesh Bhatt  stands tall among others, Ram Gopal Varma included.
With flicks like Razz, 1920, Haunted, Shaitan, Razz 3D, the director has been partially successful in his motive. The sound, background score, special effects have played a vital role to create the terror element, as seen in some of the last flicks, where the technique gave the  goosebumps. But horror has a face and Mukesh tries to make admirers believe with his latest flick 1920: Evil Returns, which has no relation with its first instalment which released four years back in 2008. Don't think it's a sequel.
Raaz 3D focused on the black magic prevalent in today's modern era while Mukesh Bhatt in 1920 Evil Returns has stuck to  traditional stories portrayed way back in 1980's, as also was witnessed in the flick 1920.