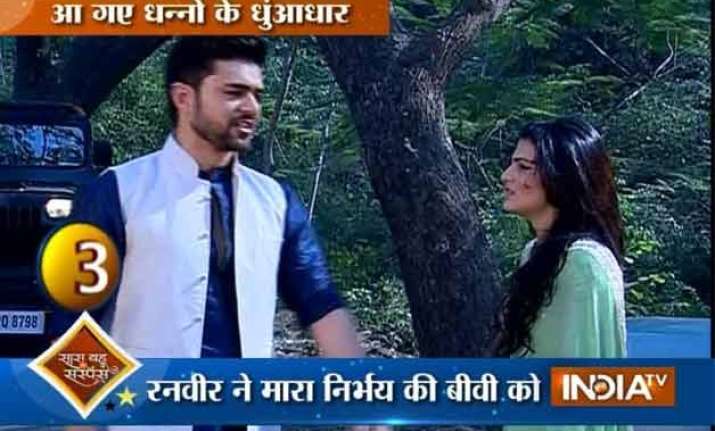 New Delhi: In the hit telly show Meri Aashiqui Tumse Hi, we are seeing the protagonist Ishani going through a lot of trouble. She has been handling the problems created by Nirbhay for quite some time now.
She went through all this just to understand why Nirbhay has so much hatred for Ranveer in his heart. Now it seems her efforts have found the reason for it.
As it turns out, Nirbhay hates Ranveer because he hold the latter responsible for his wife's death.
To learn this truth, Ishani had to go through many ordeals. She dressed in his wife's saree and drove the car so that he remembers the entire episode. The plan bore fruit and Ishani got to know the truth.
However, on learning this Ishani burst into laughter because she can not ever imagine that her beloved will kill someone.
Well, let us wait to know if Ishani will be able to wipe out the hatred in Nirbhay's heart for Ranveer. Keep coming back from more updates from the telly world.